5 Makeup Tips for Acne Prone Skin and Scars
This post may contain affiliate links. This means that I may earn commissions from the companies mentioned in this post. As an Amazon Associate I earn commissions from qualifying purchases made through Amazon links included in some posts.
This is a guest post written by miss Sania!
Having acne and marks on the skin can make it a great struggle for you to achieve a flawless makeup look. Even if you are able to conceal the tiny marks somehow, the bigger and bumpy ones still sit visibly on the face.
I know the struggle, girls! I have been following a few makeup tricks that did not only help me cover my acne marks but also pull off any look with ease no matter how big of a zit I have on my face.
So, if you have an event coming up and a zit has popped out on your skin, fret not! Follow these effective makeup tips and say hello to the glamorous you!
Lock the Moisture into the Skin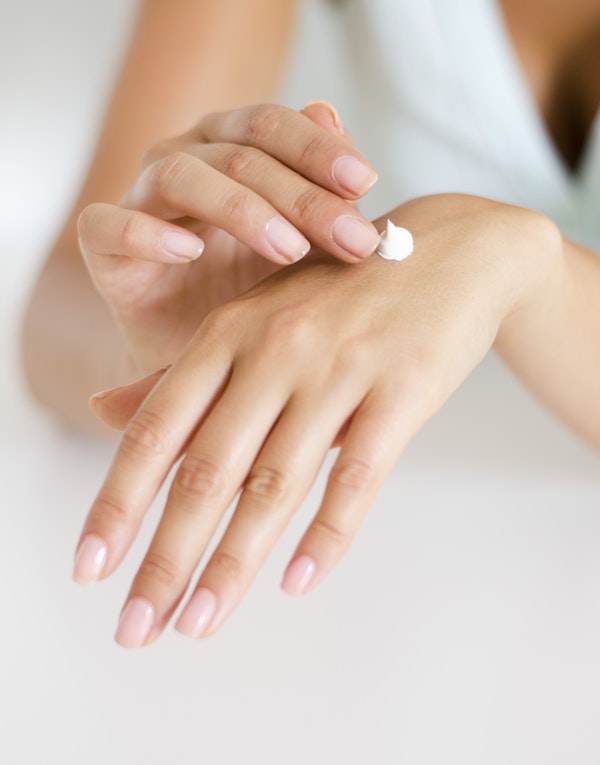 A lot of people with acne prone skin leave this step out, believing that the moisturizer will only add to their acne issues. However, that is absolutely wrong. The right moisturizer for acne prone skin actually soothes the skin down, reduces the oil production and takes away all the dead skin that causes whiteheads and pimples. Therefore, always moisturize properly before starting your makeup routine.
Use A Green Color Corrector
If you want an ultimately flawless makeup look, you have got to color-correct before starting your foundation routine. Green color-corrector is like a magic wand for disappearing all your blemishes that make the skin uneven. Applying it takes a little practice and the right technique. Take a small eye-shadow brush or use the tip of a blender to gently cover the blemishes with the green color-corrector. Do not try to rub it as it will only get smudged and then the blemishes will show which is not what you want. Use dabbing motions to gently blend it into the skin.
Use a Matte Foundation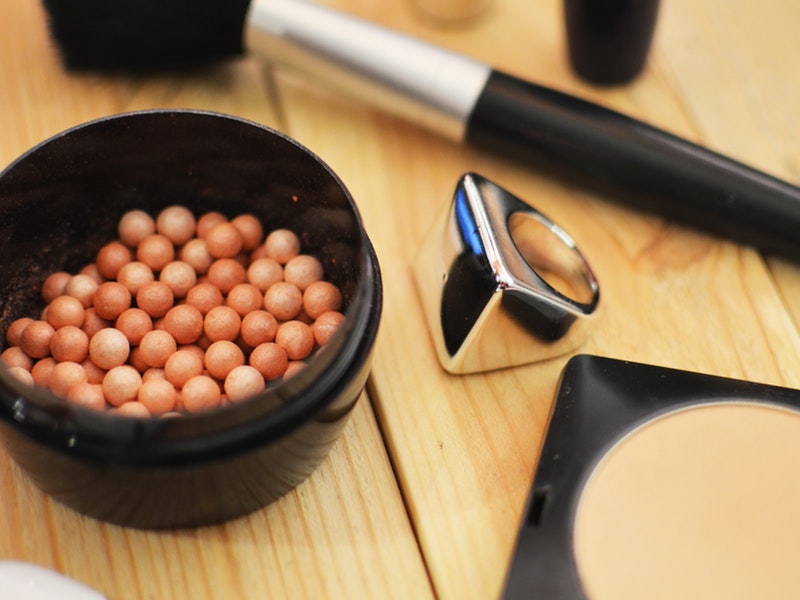 Take a foundation that is in liquid form and that easily glides on to the skin. However, make sure it is matte as acne prone skin tends to get oily too in most cases and the sebum causes the foundation to budge out of places, This then leaves the blemishes visible on the skin. Do not rub the foundation in places where you applied the color corrector; only use tapping motions to cover them properly.
Conceal, if Needed
If your foundation is full coverage, you can skip this step. However, if it is sheer and you believe that you still need some concealer, take a small eye-shadow brush and apply the concealer that is the same shade as your foundation on to the blemishes only. Do not spread it around but only tap with sponge to let it settle into the skin.
Set with Translucent Powder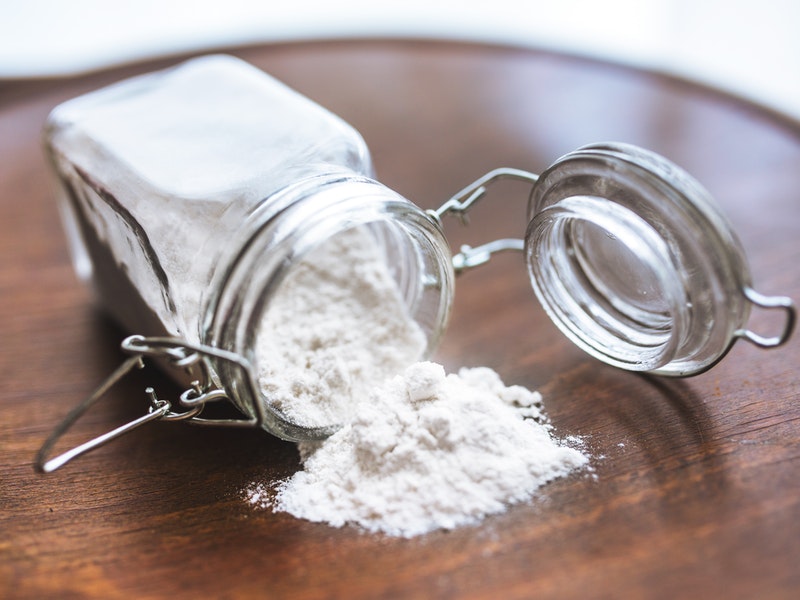 In the end, use translucent loose powder to set it all. Do not use pressed powder as it only makes the skin look and feel cakey. Just dab the powder on to the skin with a sponge and let it settle into the skin itself. Then, take a very soft brush to shed any residues of powder from the face.
Sania is a student of accounts and finance. She enjoys shopping, trying out skincare remedies and blogging about anything that is related to beauty and self-care. Her love for pets, tea and travelling is eternal. Check out another post she recently published all about the best homemade moisturizers for healthy skin.