Steals and Coupon Deals!
Note: There are some affiliate links listed, however majority of links are simply regular customer referral codes. You know, those share with your friends and you both get $$ type codes. The same ones you can get if you sign up to be a customer!
Enjoy!
Beauty
If you're more of a low maintenance beauty, like myself on most days tbh, Glossier is definitely the brand for you. You're the type that'll just put on a little tinted moisturizer, cream blush, eyebrow gel, and some balm or gloss and you're good to go. Simplistic, natural beauty is Glossier's aesthetic.
You'll find natural beauty products with few ingredients, free of harsh chemicals and preservatives, that are perfect for days you're short on time or don't want to get too glammed up. Or, you're jut looking for some good cruelty-free makeup and skincare that is light and easy to apply.
My favorite Glossier products are:
Boy Brow (eyebrow gel)
Generation G (matte lip color)
Cloud Paint (cream cheek color)
Soothing Face Mist
Use this link to get 10% off your first purchase!
Fashion
Join Ebates to start earning REAL cash back on your online AND in store shopping!
Secret tip: plan to spend lots of money on a particular item or store? Make sure to activate your cash back to make sure you get the most money back! For example: had your eye on that Gucci bag from Vestaire Collective for a while? Buy it through Ebates and potentially get 5% or more of your money back as a check in the mail!
Want more tips? Read How I Make Money On Ebates for more great ideas on maximizing your earnings!
Get your first AdoreMe bra and panty set for only $24.95 ($19.95 when you sign up as a VIP!) I've been a VIP member for almost a year now and I love their bras! They carry petite to plus sizes, and have beautiful selections in lingerie, athletic wear, sleepwear, and more!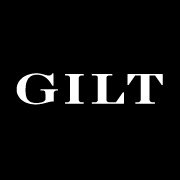 Gilt is an online boutique for luxury goods, and travel. They carry designer and luxury fashion for men, women, and kids, as well as luxury home decor, beauty, jewelry, and accessories.
You can also keep track of what's up to date with all things luxury in your area with Gilt City, and get access to exclusive events, promotions and sales.
Get $25 when you sign up for a new account and make your first purchase!
I'm going to kick myself for not subscribing to ShoeDazzle until now! Their shoes are absolutely GORGEOUS and they have such a variety of styles and go up to size 12. And if you're plus sized or have larger calves, they now have wide width and wide calf sizes available! Just in time because I have some fat legs (LMAO)
When you join as a VIP member you'll get 75% off your first purchase, as well as access to exclusive deals and sales!
Food
…because who doesn't love to eat?
If you're a big fan of places like Whole Foods and Trader Joe's, you'll LOVE Thrive Market. Find wholesome, organic, and all natural foods and health goods, personal hygiene and beauty products. I purchase from them at least once a month!
Get a FREE gift just for signing up!
If you're a military or low income family, you can sign up for discounted membership: only $29.95 a YEAR!