Bloggers Resource Hub
Well hi there fellow fashion and beauty bloggers /content creators! You have just arrived to the perfect blogger's resources page made just for you!
In the beginning it can get extremely overwhelming trying to figure out exactly everything it is you'll need to have a successful fashion and beauty blog and keep your audience engaged and excited about your content.
When I first started out, reading all of those "How To Start A Blog" articles that were saturating Facebook and Pinterest confused the hell out of me! At first they were pretty helpful, but so many just repeated the exact same information and advice. It was all very generic and avoided getting into lots of detail. I don't need fluff: just tell me exactly what I need to do and where I need to go.
And I'm sure you may feel the same way.
On this blogger's resources page, specifically for fashion and beauty bloggers and content creators, I'll be including a great deal of very helpful information about the best services, tools, apps, planners and more that I 100% trust and use myself, previously or currently. Everything will be either completely free, or as frugal as possible, only requiring a  smaller investment of a monthly or annual fee.
Alright, I've blabbed on enough. Time to get to the good stuff!
Hosting
Literally, don't bother with anyone else. Lots of people love throwing around others like Bluehost or GoDaddy, but I've seen lots of bloggers run into many issues with these guys, especially at the beginning of their blogging journey. HUGE turn off for me. Not trying to spend money on a complete hassle.
I read a couple of reviews from bloggers I trusted and decided on Siteground. My user experience with them has been phenomenal since Day 1 and I don't intend on using anyone else for my blog's hosting. I started off with a free wordpress.com blog and they helped to migrate my site over to self-hosting quickly and seamlessly. In less than 24 hours my site was self-hosted and ready to launch!
Over a year later and I've had not ONE issue regarding my website/blog.
I also had no issues seamlessly migrating from http to https!
Email Newsletter/Opt-Ins
A good email marketing system is essential for any and every blogger, and MailerLite one of the best tools for  bloggers. MailerLite is a very popular free email marketing service for bloggers and online business owners. It's free for up to 1,000 subscribers, perfect for those on a tight budget!
I see MANY other bloggers I like and look up to using Mailerlite and they create beautiful email marketing campaigns with them. If you have thinner patience and have no time for getting around steep learning curves, this platform is definitely the way to go. Once you get over 1,000 email subscribers, plans start at $10 per month.
The drag and drop features are nearly foolproof, you're free to customize fonts, colors, and designs, and it takes almost no effort to get your first campaign going. They even have template options available if you've NO designing skills whatsoever.
One of my absolute favorite features is the landing pages. You can create stand alone landing pages that you can share in social media to get people on your email list. A landing page also creates a distraction free environment for your new subscriber to sign up effortlessly. The landing pages especially come in handy when advertising your freebies/incentives.
They also provide 24/7 support and customer service, completely free of charge.
Photography/Branding/Design
I use this photograph editing/design software because it's cost effective, easy to use, and great for beginners. It's the platform I use to create pin graphics and collages.
Canva
Canva is another design tool you can use for a multitude of things like social media images, logos, brand designs, postcards, business cards, and more! I love to design quick pin graphics in Canva, and create designs for my business cards, websites, and Etsy shop!
Creative Market is a gold mine for finding an abundance of affordable designing resources for your brand, blog or business. Find stock photos, fonts, designs, website banners, logos, website themes, you name it! It's extremely easy to find anything you're looking for to take your beauty or fashion blog and business to the next level.
If you're a graphic designer, you can sign up to sell your designs on Creative Market and earn some passive income!
Social Media
If you're a fashion or beauty blogger, an active Pinterest account is non-negotiable. That is, unless you want to risk missing out on MILLIONS of people who are completely obsessed with what you blog about. Fashion and beauty are two of the top niches on Pinterest, and with strategic and consistent use of the platform, it'll be monumental in directing tons of traffic to your website, whether it's your blog or your business.
Boardbooster helps you automate your pinning and helps you share your content strategically with features like scheduling, looping, and campaigns for sending multiple pins to multiple boards and group boards, They also now have a tribes feature, where you can share a certain amount of your pins and other members of the tribe re-pin them to their boards, getting your content more exposure.
When I incorporated BoardBooster into my blogging strategy, my blog traffic immediately spiked up. I have the campaigns to thank for that. Good quality group boards are so important for your success on Pinterest, and using BoardBooster campaigns helped me share more of my content to multiple group boards strategically and effectively.
Tailwind is another helpful pin scheduling tool that makes it incredibly easy to automate your pinning strategy. You can add new content directly in Tailwind to be scheduled to publish on a board later. You can also use the browser extension or the iPhone app. I really like how easy it is to pin a bunch of content at once to be scheduled out to post for days or even weeks at a time, Then you won't have to scramble to add new content every few days. My favorite Tailwind feature is the Tribes, because it's like group boards, but with MUCH better tracking of how many times you've added content, and how many people are viewing and engaging with it .
I have my own Tailwind Tribe specifically for beauty and fashion/style influencers that you can request to join here!
I'm also a big fan of the analytics reporting that Tailwind provides. Along with Pinterest analytics for your business account (make sure you have a business account set up, not a personal one), Tailwind provides more in-depth analytics about your
weekly and monthly viewership,
which  boards and pins are performing well and which aren't, and
your engagement rate of your pins and profile.
and more
Tailwind also has scheduling for Instagram! However, it comes at a separate monthly fee. If you're looking to avoid that for now, I bring you to…
This app has been a great help with my Instagram strategy and uploads. You can easily plan out AND schedule future posts for your feed. You can upload and preview how new posts will appear on your feed. Now it's easier to stick to your theme and niche.
With Planoly you can also save hashtags you use, look for new ones that ae best for engaging the audience you want to attract, and you can draft your captions so all you have to do is copy/paste when it's time to post to IG. Planoly will send you the reminder to post at the exact time you want.
What's more, you get insights on how many likes, comments and new followers you've received daily, weekly, and monthy. You can also reply directly to new comments in the app rather than having to log back into IG every time someone comments on your post.
However, if you really wish to go deep with analytics,  you'll need to upgrade to a paid version. For management of one account, it's $8,99/mo. For managing two, it'll be $18.99/mo.
The number one reason I recommend Planoly over other popular apps people use for IG is because they now have an affiliate program for beauty and fashion bloggers and influencers! Read more about it here.
Monetization
Obviously you don't plan on writing for free forever. Blogging is HARD WORK, and takes lots of time and dedication. Plus, hosting and monthly subscriptions to other tools that help keep your blog afloat add up to some serious fees at the end of the year.
Surely a part time or full time income is possible from blogging, and there's a million and one ways you can monetize. Here are a few of my personal favorites:
Affiliate Marketing
Joining an affiliate network or program is usually extremely easy, doesn't require lots of time or expertise, AND you DO NOT need to have a humongous following in order to be accepted, or even successful with affiliate marketing! All you need is good, helpful; content and a little bit of traffic. I'd estimate that a good 10,000 views a month is a good number to start seeing some decent pay from your affiliate marketing efforts.
There's tons of affiliate networks out there, but my top two favorites for fashion and beauty bloggers include:
Shopstyle Collective

Shopstyle Collective is a very popular affiliate network for digital content creators. It's free and easy to sign up, and you can start sharing your affiliates as soon as you're accepted. There's no specific follower or traffic requirements, so it's perfect for absolute newbies. They're partnered with HUNDREDS of fashion and beauty brands, so it's very easy to find your favorite products and get your affiliate links for them. You can share your favorite products with your blog audience, YouTube subscribers and social media followers. I love sharing my Shopstyle links mainly on the blog and on Pinterest!
Payouts are made either by check or direct deposit/PayPal for every $100 you earn with the network. The average earnings are $0.05 per click, but they can add up VERY quickly. The more sales conversions you make, the higher your commission per click can get.
Like shopStyle, the sign up process is easy and there are no upfront and specific requirements regarding traffic or follower numbers. The ShareASale network is partnered with hundreds of brands in multiple niches, including fashion and beauty. From ShareASale, I'm affiliated with shops like Lulu's, Romwe, SheIn, MissGuided, FashionPhile and more fashion and beauty brands. So if you're a fashion and beauty blogger, you'll find tons of amazing brands to partner with and start your affiliate marketing campaigns.
Unlike ShopStyle, where you can look up a particular brand or product and grab a link, with ShareASale you'll need to sign up with different brands individually. You also are paid on a per sale or per lead basis, rather than per click. Each merchant has a different affiliate commission rate. It can be either a percentage per transaction, or per lead. Per lead means that for every person that signs up for a product or service from that merchant, you get a certain amount in compensation. It's typically a flat fee or specific dollar amount.
If you are a business owner interested in creating an affiliate program to gain more exposure, drive traffic and generate more  sales/profit for your business, you may also sign up as a merchant!
Sponsorship Networks
Signing up with blogger and influencer networks makes it easy for content creators and brands to connect and collaborate. These sponsorship networks act as the middle man between brands and influencer. With these networks, beauty and fashion bloggers can share their content, talents, skills, and basically submit their portfolio and media kits to brands they're interested in working with. Some may require you to go through a submission process so brands can accept/deny influencers that may or may not be a good fit for their campaigns. Some campaigns are available according to people that meet specific qualifications, such as certain monthly traffic analytics, social media followers, and how often you publish new content. These are a few of the most popular sponsorship networks:
InfluenceHer Collective
BlogLovin Activate
Octoly
Etsy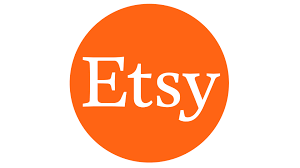 Opening an Etsy store was one of the best decisions I have ever made! if you are very creative and like to work with your hands, Etsy is perfect for you. Whether you're crafty with yarn or soap, you can find that you can use your creative talents to sell just about anything on the platform. Personally, I sell skin care and bath and body products like body butters, body scrubs, lip scrubs and butters, and more items. I absolutely love making beauty products by hand and sharing them with others. Call me bias, but I hardly use any other body butter/lotion product besides mine, and neither does my mom. (You can check out my shop right here.)
If you love making things like clothing items, jewelry/accessories, makeup, skin care, knits, or even digital products like blog themes and stock photography, you've got a place on Etsy. It is very affordable to start up a business on Etsy, and using your blog to generate sales to your store will be one of the smartest marketing decisions you'll ever make.
If you'd love to start your own Etsy shop, you can use this link to get your first 40 listings free here!)