12 Days of Christmas Gift Guides: Christmas Gift Ideas for Apple Fans
This post may contain affiliate links. This means that I may earn commissions from the companies mentioned in this post. As an Amazon Associate I earn commissions from qualifying purchases made through Amazon links included in some posts.
"It's the most, wonderful tiiiiime of the yeeeeear!"
I love, love, LOVE the holiday season. It is indeed, the most wonderful time of the year for me. I often feel much happier, joyful and full of life around the holidays. The decorations, the music, the food, the family bonding time, the specials on TV, the sales… I could go on and on about how much the holiday season brings so much pleasure into my life!
To celebrate, I've decided that this year, I'd like to curate a series called "12 Days of Christmas Gift Guides". From November 20th to December 1st, I'll be sharing a Christmas gift guide. I'm offering some awesome gift ideas for different kinds of people that are into specific things for twelve days straight. I hope you get tons of value and great gift ideas out of this series. These gift guides will be stuffed to the brim with awesome Christmas gift ideas, whether it's for a family member, another loved one, or even yourself!
For Day 1 of 12, I present to you, some of the best Christmas gift ideas for apple fans!
Who do you know is a big fan of Apple devices? While I don't mind either MAC or PC (even though the Macbook Air in Gold is definitely on MY Christmas list this year LOL), it's no secret that there are a lot of Apple lovers out there. I own an iPhone 6, and I've got to say that I honestly wouldn't prefer any other smartphone. In fact, I'm about ready to upgrade to the iPhone 8 Plus, in Gold.
Anyway, when it comes to the right accessories to match our apple products, things can get a bit tricky. Not all selfie sticks are created equal *cuts eyes at Ebay and Family Dollar*. It can be hard to find a decent pair of headphones at a decent price that'll last more than a couple of months. Besides practicality, who doesn't want to carry on their luxurious Apple products in style? This Christmas gift guide will cover my recommended best gift ideas for all the apple fans, AKA "Apple heads" out there!
Yes, I'm officially coining the term "apple-head" LOL!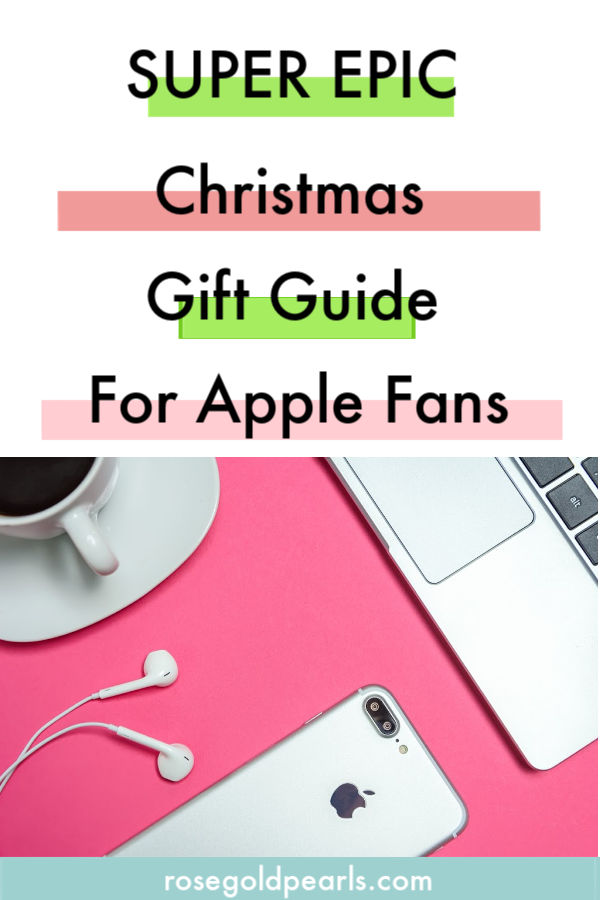 Popsockets
Popsockets honestly make a great small yet piratical and very inexpensive gift idea for your loved ones who love scrolling their iPhones for endless hours of the day. The popsocket allows you to hold your phone with two fingers and allows you to scroll freely, rather than trying to grip it with your entire hand doing thumb yoga! They also help your phone stand on a slant while you're watching videos. They come in a bunch of cute sizes and colors and will fit any iPhone, or any kind of smartphone for that matter!
Phone cases
Although a naked iPhone is a beautiful sight to see, who wants to risk dropping it with nothing to break the fall? A nice phone case makes life as an iPhone user so much more fun, and stylish! Help your loved ones add to their collection with these styles!
Macbook cases
Just like the iPhone, a Macbook without the case is very aesthetically pleasing! Do you know what's NOT aesthetically pleasing? broken or shattered one! So, let's protect this lovely laptop that costs most people's month's rent, shall we, with a nice little macbook computer case to keep it protected in style! 😍
Earphones/Headphones
Take it from me, finding a nice pair of earphones or headphones can be tricky AF. Shorts in the wires, one side going out before the other, they break, not all styles are comfortable, they're grossly overpriced for what they're actually worth… SMH, the list could go on!
So, I've taken the liberty in scouring Amazon for the best of the best selections, from wireless/Bluetooth to noise canceling, that are compatible with Apple devices.
Tripods/Selfie sticks
Who's not taking selfies these days? Shoot, there's folks out here that are getting PAID for their selfies! Whether you take them professionally or just doing it for fun, the selfie stick is likely to make your life snapping those perfect angles MUCH easier!
If you love using your iPhone or iPad for filming,  having a tripod can definitely come in handy. These choices will help your device stay put and make it easy to angle and maneuver in the way you want it to.
Chargers
I mean… self explanatory, right?
That wraps up my christmas gift ideas for apple fans! let me know in the comments which ones you think are the best!
Q&A TIME!
Let's talk in the comments section. Get the convo started by answering these questions:
Are you an Apple fan?
Which of these would you love to receive on Christmas as an apple lover?
What are some of the most practical and epic apple tech accessories you know of or would recommend?