Quick Review | NARS NARSissist Dual Intensity Eyeshadow Palette
This post may contain affiliate links. This means that I may earn commissions from the companies mentioned in this post. As an Amazon Associate I earn commissions from qualifying purchases made through Amazon links included in some posts.
Backstory
The first time I saw the NARS NARSissist Dual Intensity Eyeshadow Palette I fell in love. NARS eyeshadows have always been so beautiful to me. Every time I looked and swatched at Sephora I felt like I was going to lose myself in a world of ecstasy! The pigmentation and color range is just unbeatable! Unfortunately, the singles are VERY pricey, nearly $30 a pop! *sigh* A girl could only dream.
When I saw a whole palette full of them in TjMaxx I knew I had to have it! It was meant to be! Sadly, the $50 price tag was WAY out of my league at the time. Even though it was $30 off the original price, that wasn't much help for someone that didn't have $50 for eye shadow anyway.
You can imagine how disappointed I was.
I researched online for it and learned that the NARS Narsisisit Dual Intensity eyeshadow palette was a limited edition palette that released in 2014. Even though that's a while back, it doesn't take away the fact that it's a gorgeous palette, so it's not like I still didn't want it. Unfortunately I couldn't find it anywhere else! *cue sad violin music*
However, I guess it was destiny, because a while later (and after I started making my own money again and wouldn't have to ask my mom) I saw it for sale online! It was marked down even more than I saw at the store! It was 100% authentic because they showed proof of purchase and live swatches!
You've really got to be careful buying some things on third party selling sites like eBay or Poshmark: scammers love to lurk around those parts!
The seller didn't want it anymore because she was allergic to them. I was so excited I was going to get eight gorgeous NARS eyeshadows for practically a bargain! I was elated I actually got my hands on the beauty!
Here It Is!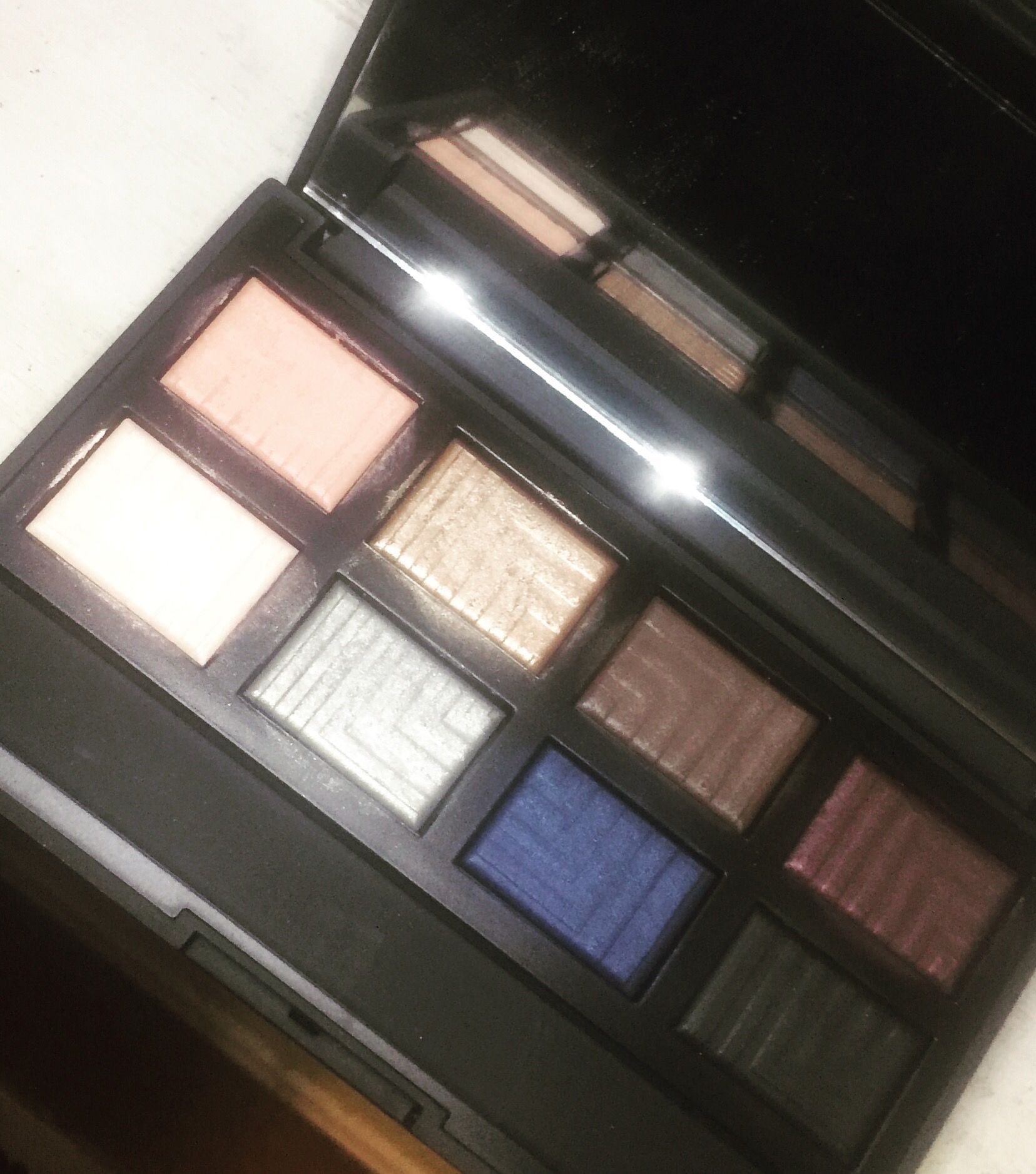 SWATCHES!!!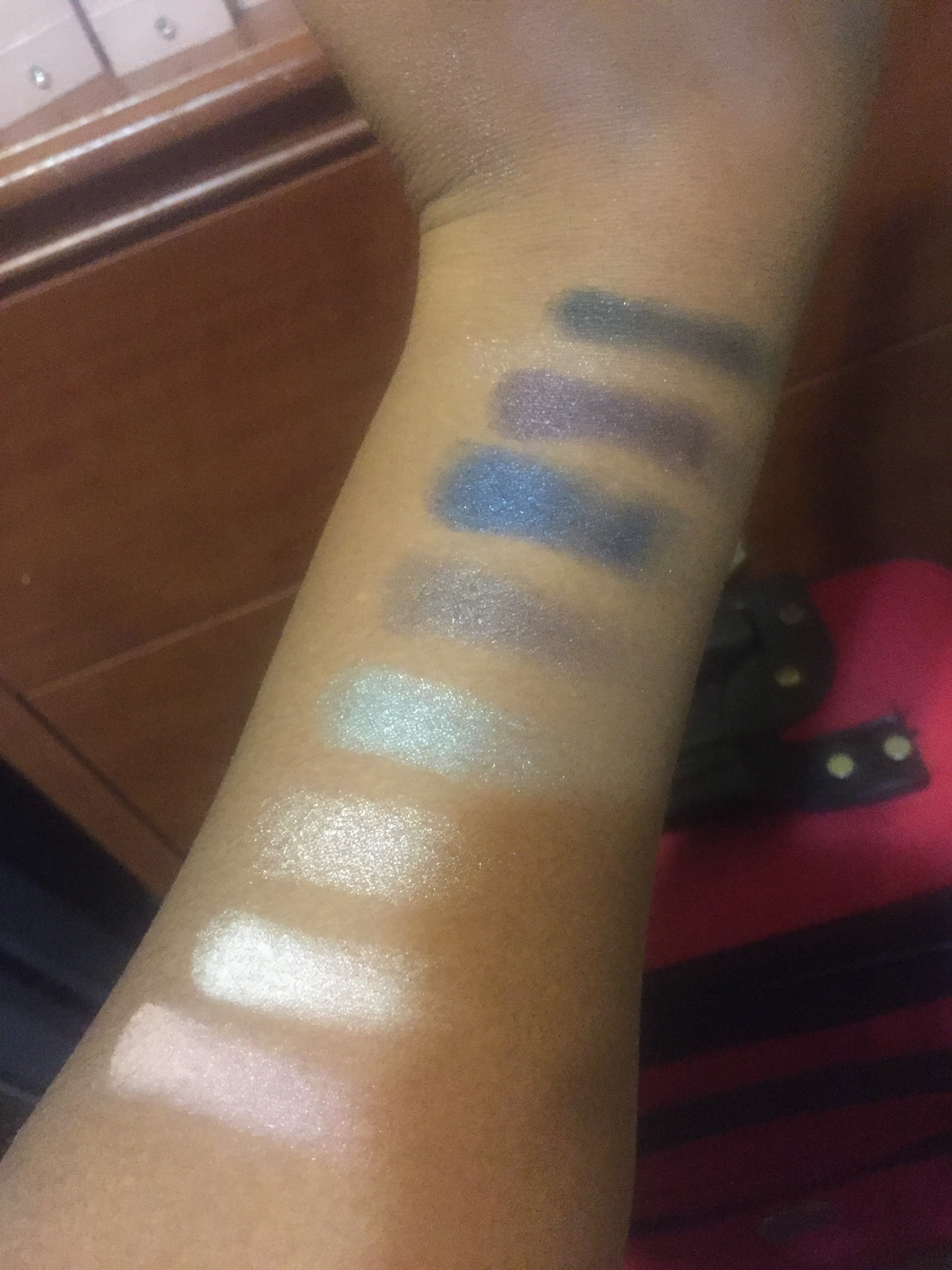 I mean COME ON!! 😍😍😍
Even on my fingers they were stunning! But of course you never know until you try them on the skin. I think this photo says it all.
I'm still playing around with it and trying new combinations with other palette colors since there are no matte shades in this. The wear time is definitely impressive, phenomanel to be honest! I haven't tried them wet yet so I can't imagine how stunning they'll look then!
I plan on sharing some looks from this palette in the future in mini tutorials. Make sure to follow my Instagram (@hellohaneef) to see the sneak peeks there first!
It's funny: when I first started out I wasn't much into shadows. Now I love playing with them and creating looks. I'm not an eye shadow palette junkie or anything though. Ima lipstick junkie!
What are your thoughts on the look of this palette? Isn't it a stunner? 😍
Do you enjoy NARS shadows?
Subscribe to this blog for more in beauty, fashion, and lifestyle tips and fun conversation! Make sure to share if you love it!