Beware of Avon: How Their Lipstick Destroyed My Lips!
This post may contain affiliate links. This means that I may earn commissions from the companies mentioned in this post. As an Amazon Associate I earn commissions from qualifying purchases made through Amazon links included in some posts.
As a makeup enthusiast and absolute lipstick junkie, this post definitely hurts to write! Avon has such a good reputation. They are really such a classic, traditional, and sophisticated line of beauty products that has been around generations. I don't know anyone whose grandmother didn't have a couple of Avon lipsticks on their dresser tops. Unfortunately for me, they are the absolute worst lip sticks I have ever used!
Some of my family members were Avon ladies, and they shared the catalogs with every woman they knew.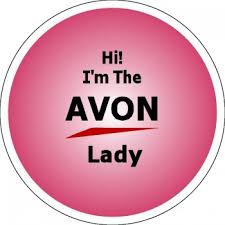 The catalogues were filled with wonderful products that looked so interesting and pretty and like they'd definitely be a great addition to your makeup and skincare collection. My mom and I looked over the booklet, and since the prices were fair and she wanted to support she ordered a few things. She got some assorted lip products, two hand creams, and a foot cream.
Out of all the products I got two lipsticks, a lip balm, and the foot cream, because Avon's lotions are absolutely wonderful in my opinion. However, their lip products had a horrid effect on me. I got two of their Extra Long Lasting (which they really weren't by the way) lipsticks, a pretty nude pink and a shiny red. The first thing that threw me off about them was how sheer and glossy they were. Since they were advertised as long wearing, the formula didn't feel like a long lasting lipstick at all. I didn't mind too much though because the colors were just so pretty and they smelled like cherry candy!
Anyway, after about two days I noticed my lips began to itch and feel really dry. I assumed that maybe it was due to the recent change of the seasons and an overdue lip treatment. Oddly, no matter how much Vaseline, coconut oil, or lip balm I slathered on, it didn't make the intense dry and chapped feeling go away.
Then, I noticed that salty foods irritated my lips terribly. Eating a few chips or French fries didn't bother me at all the week before. Soon after, my lips began to swell and started chaffing and peeling profusely. Certain parts darkened considerably, and blisters formed! I was terrified! What in the world was happening? Was I now allergic to a certain food or spice? I couldn't figure it out, until I realized that it had to have been the lipsticks! I'd never had an allergic reaction on my lips as severe as this until I wore that lipstick from Avon. Thankfully the Aquaphor lip treatment my mom purchased for me from Shoppers healed my lips almost instantly.
I know for a fact it was the Avon lipstick because I even tried a chubby stick that my mother got. She swatched it and didn't like the color, so I asked her for it and she gave it to me. I assumed that maybe it was a specific ingredient in those other lipsticks that caused the reaction, and that since this was a totally different product it should be fine. Boy was I wrong; it happened all over again, almost with a vengeance. It took a little longer for my lips to heal after that time, using the same Aquaphor treatment.
Since that horrific experience I haven't ordered any makeup products from Avon. Unfortunately, their lipsticks are a huge miss for me, and I won't be purchasing any more in the future. I'm still a big fan of their lotions and body care items. Please let me know if any of you have been through a similar situation.
Thanks for reading! Have you ever had any allergic reactions to a brand's beauty item? Did you reach out or warn family and friends? Let's chat in the comments!