High End Beauty for Affordable Prices
This post may contain affiliate links. This means that I may earn commissions from the companies mentioned in this post. As an Amazon Associate I earn commissions from qualifying purchases made through Amazon links included in some posts.
Everybody loves a good deal. I'm a bonafide bargain hunter, and I make sure that I get my bang for my buck when I buy any beauty item. I'm especially thrilled when I can get my hands on a usually expensive product that's on sale or deeply discounted. That's probably the main reason I'm never one to get things when they first come out; I'm waiting for the price to drop!
Here's What I Got
Over the past few weeks I've accumulated a la few high end skin care items: facial cleansers, mattifying moisturizer, and a vitamin c face mist.
Facial Cleanser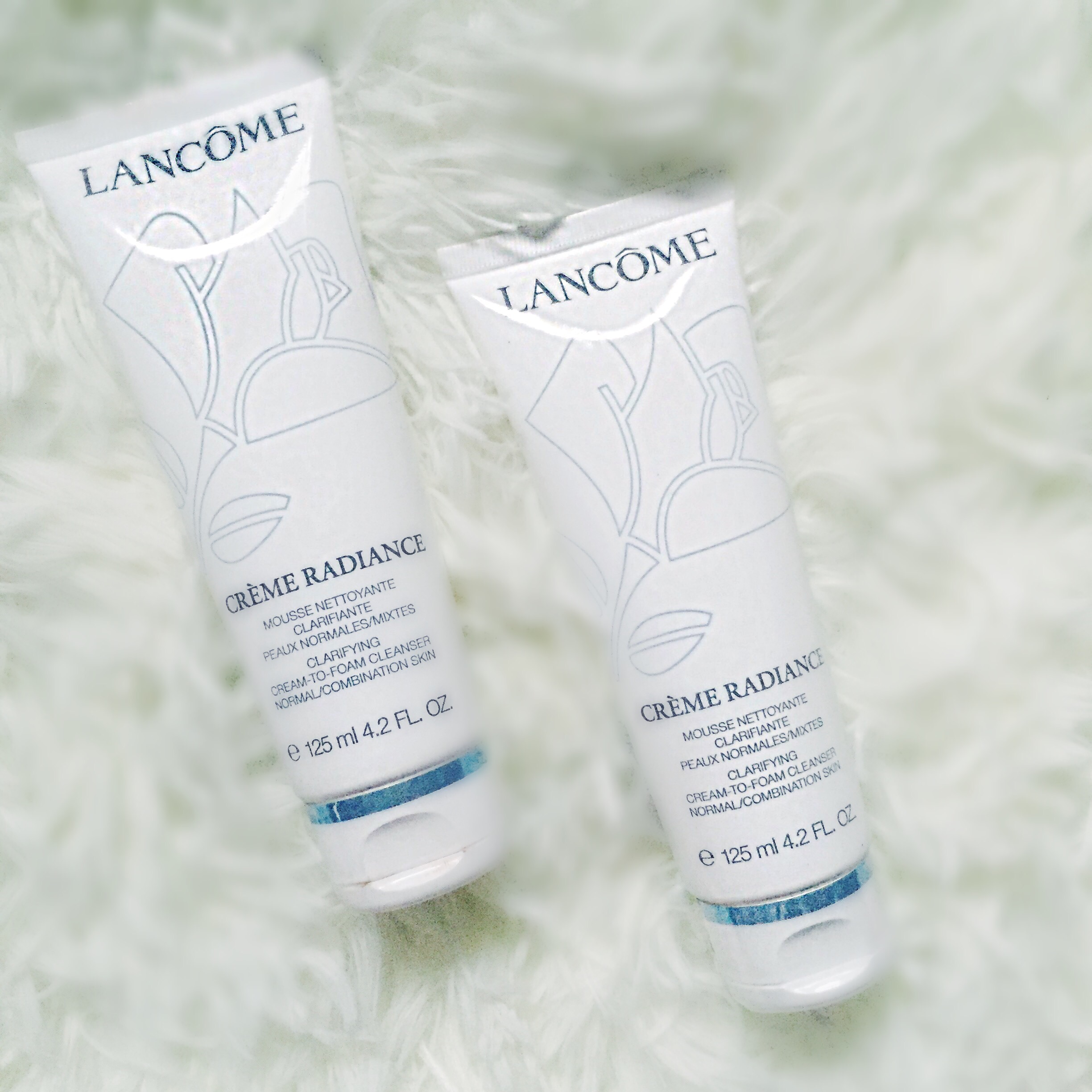 HSN was having a sale on the Lancome Creme Radiance Clarifying Cream to Foam Cleansers. I was searching long and hard for a great cleanser that didn't contain alcohol and that will thoroughly cleanse my skin without irritation. I also wanted something that could help cut down the oiliness in my skin. The sales representatives insisted this was a great investment for people with oily/combination skin. I'm a big fan of Lancome so as soon as I saw the price I new indefinitely I was going to have this. They basically had a two for one deal, plus FREE SHIPPING! The normal retail value is $26, and I got two for that price.
Actually no I didn't… I got a coupon as a first time customer for 20% off and I used it on this purchase, knocking the overall price down to $22.10.  I also bought it on flex pay, knocking the price down even lower at $5.52 a month for four months! Crazy right?!?
Facial Spray
Next was a purchase from Ulta.com. I am really on a facial mist and setting spray kick right now. They're so fascinating to me and I love trying out different ones (review on facial mists and sprays coming soon!) I was eyeing this one in particular called the Lumene Glow Refresh Hydrating Vitamin C Mist.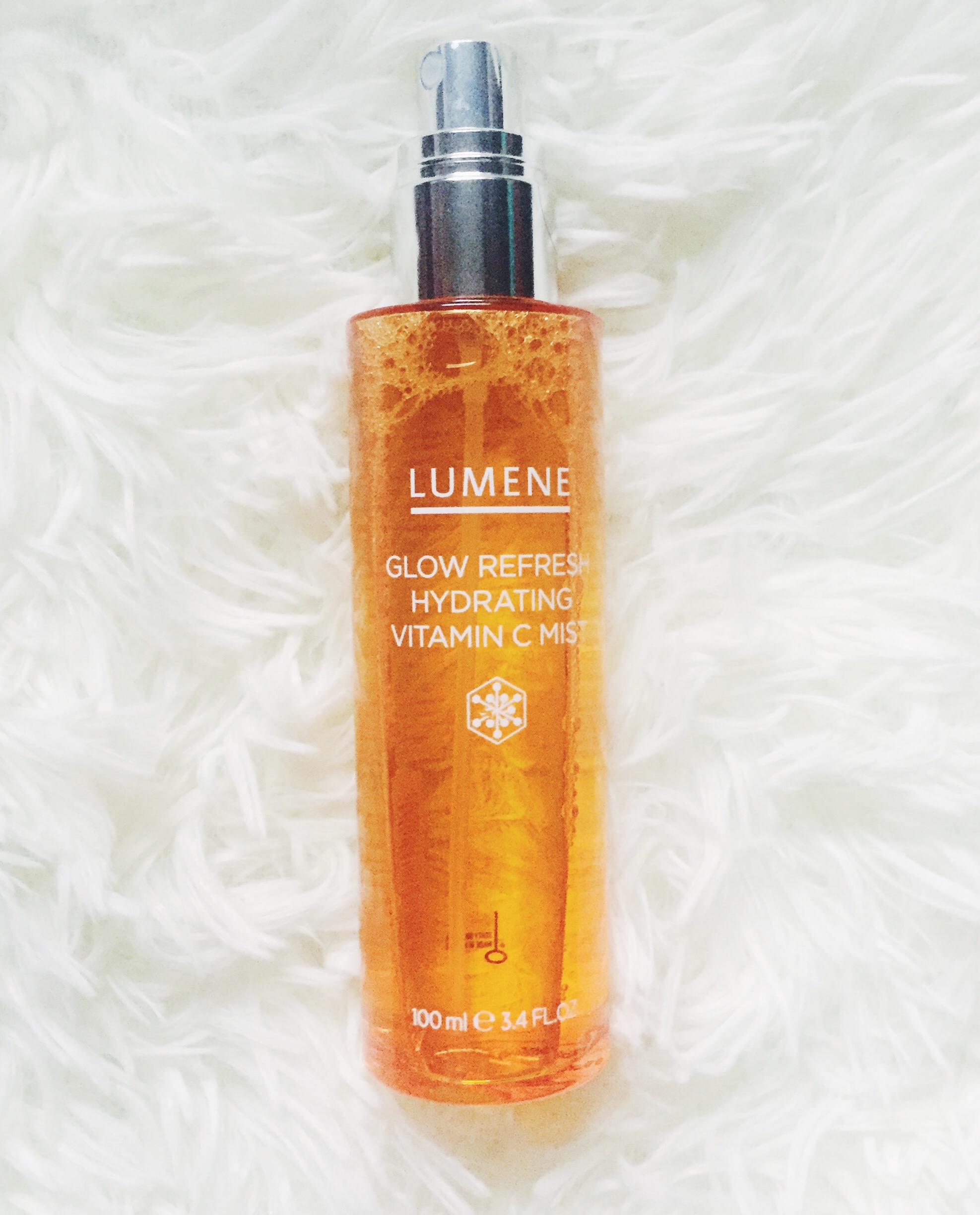 I'm drawn to anything about vitamin c skin care products because of my sensitive, acne scarred skin. Vitamin C does wonders at protecting your skin from the sun. and causing brightening affects and fading of acne scars and hyper pigmentation. They also smell really nice too, like oranges and lemons.
This facial mist usually retails at $21.99, but I caught it on a sale for $16. Then i added on a coupon dropping the pric lower to $13.49. That's nearly 50% off! SCORE!
Moisturizer
Lastly I went on to do a little shopping at Nordstrom Rack and found the Caudalie Vinosource Mositurizing Mattifying Fluid. Again I have oily skin and I'm desperate for anything that can help cut down the grease! So anything that has "matte" or "mattifying" on it will always catch my eye. I heard a few things about this brand from YouTubers and they claimed Caudalie to be a very nice brand. French Skincare seems to be as popular as Korean skincare nowadays. Once again it was the price that sold me: this 1.3 fluid ounce product that was originally priced at $39 was marked down to a crazy $11.97! I immediately purchased this product for a whopping $27 off the original price tag!
Time For Reviews!
Starting with the Lancome Crème Radiance Clarifying Cream to Foam Cleanser,  I'm especially pleased at the price I paid for them as well. I'm so glad I have two because now I have a backup and I don't have to go to Macy's to repurchase it for the original price for the next few months! There are 4.2 fl. oz. in one bottle, which already sounds like a lot. A little goes a VERY long way. About a pea sized amount is enough for you. I've already been using it for a little over a month and I'm not even half way through the bottle.
It starts out as a cream and then lathers into a slight foamy consistency. It feels gentle and luxurious, and has a nice subtle, very mild fragrance. It's a scent of a pleasant soap rather than an overpowering perfume. It's perfect for my sensitive, oily, and acne prone skin. It's even helped to cut down some of the oiliness of my face, specifically my T zone, although my nose is the most stubborn, still refusing to cooperate the way I want it too. It's better than nothing though. This high end skin care item is worth its hype and its price. It's so good that I actually look forward to washing my face!
The Lumene Glow Refresh Hydrating Vitamin C Mist is very nice. The amount you get is 3.4 fl. oz. so it'll last quite a bit.  It looks like a product you'd find at the spa, and smells like it too. It has a moderate scent of orange to it. It smells like a nice quality fruity perfume. If you're not into scented facial mists this won't be for you at all. If you don't mind, I recommend this. The mist is light and refreshing, and it hydrates the skin as it promises.
The only drawback that I really don't like is the spritzer. The mist comes out a bit awkwardly for my taste. It's not a major problem but sometimes I feel like it hasn't covered my entire face, only a few parts. So I have to spray multiple times in a few different directions to even feel like I'm spraying enough. I can easily replace the sprayer or the bottle itself to fix that problem. The bottle itself is so pretty though, so I don't know if I really want to replace it. Curse aesthetically pleasing products with not so pleasing function.
I'm a little disappointed with the Caudalie Vinosource Moisturizing Mattifying Lotion. I thought it would be extraordinary, but I haven't noticed too much of a difference in my skin. It works nicely as a moisturizer, but it doesn't do much to mattify my face, at all. I certainly would have been very frustrated if I had purchased it for its original retail price. I'll continue to use it until it's gone, and I will not repurchase.
I can't say I don't recommend this because I don't tell people not to bother with any skin care products that didn't work out for me; everyone's skin type and needs vary greatly, so what doesn't work for me may work for you and vice versa.
Overall I'm satisfied with each purchase, and I intend to get great use out of each of these products. My favorite is certainly the Lancome Cleanser. If there's anything you should run out and buy at this second, it's that!
Subscribe to this blog for more beauty tips, fashion and style advice, and inspiration for living a healthy and fulfilling lifestyle! Make sure to share this post if you love it. And check out my social media!