Kiko Milano Bright Quartet Baked Eyeshadow Palette
This post may contain affiliate links. This means that I may earn commissions from the companies mentioned in this post. As an Amazon Associate I earn commissions from qualifying purchases made through Amazon links included in some posts.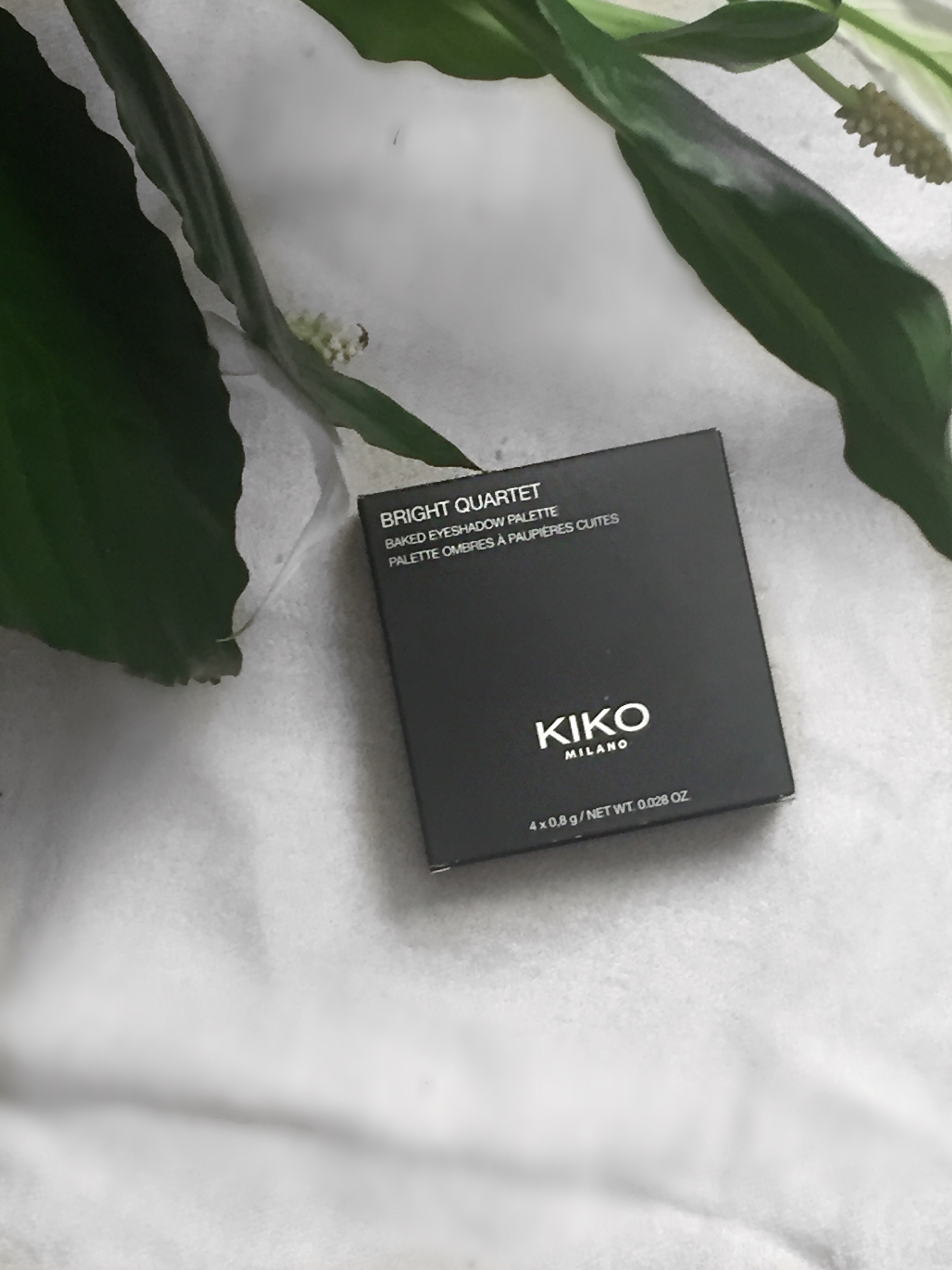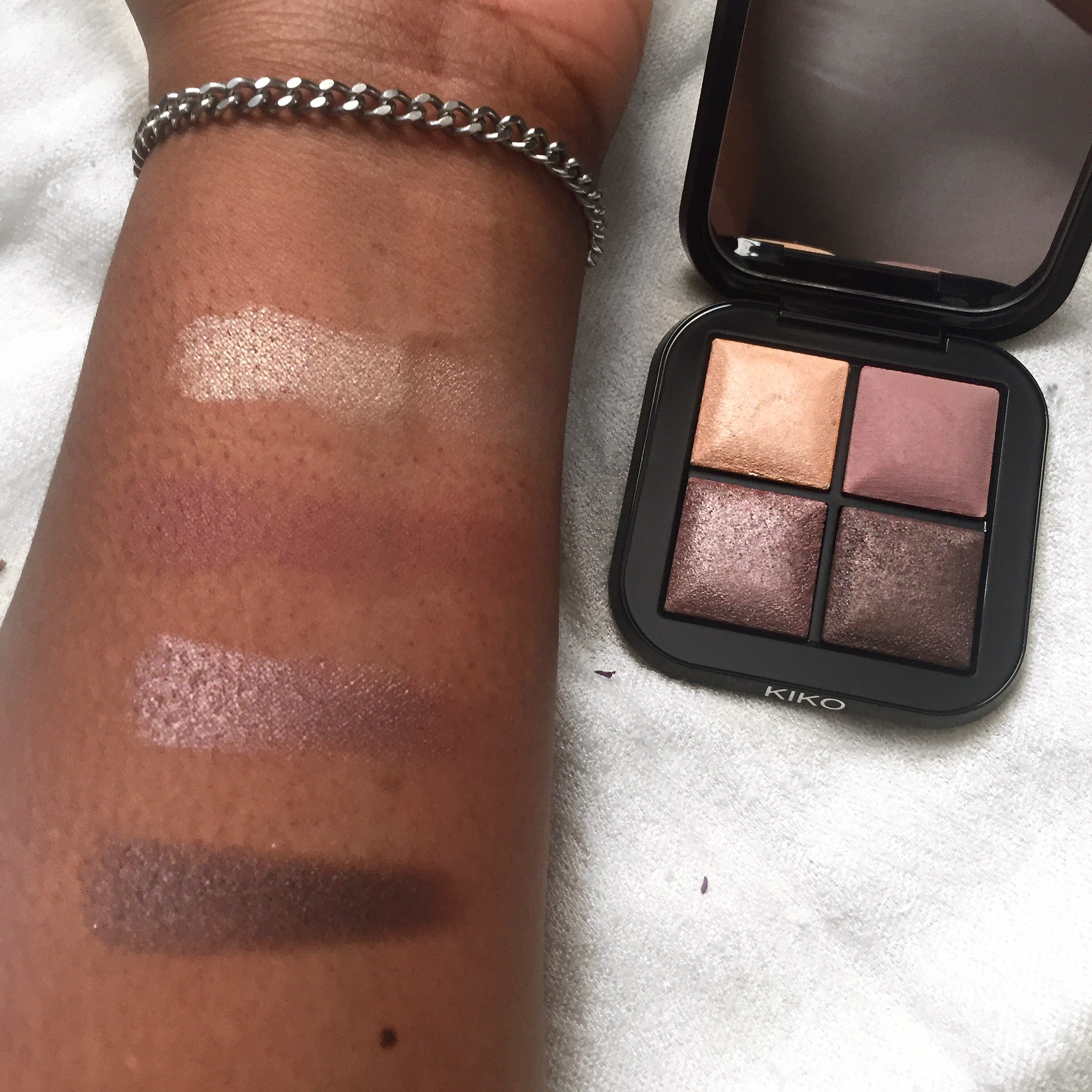 Kiko Milano is an underrated brand that I've grown to really admire. They have very beautiful eye shadows and other makeup products and the prices compete with what you'd find at Ulta.
I took advantage of the free shipping deal on their site and decided to get this little gem because it caught my eye. First starting out in makeup eyeshadiws weren't very interesting to me. I was a lipstick junkie. However over time I've come to really like playing with eyeshadows, creating looks and getting inspired by all the girls on Twitter, Instagram, YouTube, even Tumblr.
I'm starting to grow my collection of shadows and so far I have about four palettes including this one. The first thing I fell in love with was its packaging. It looks so sleek and sophisticated, as if it belongs in a department store. I was very pleased to see a mirror inside. The original price of this is $20, (I got it on sale for $14) so it's not very unreasonable to expect a mirror inside.
My first impression of the colors is how pretty they are. There are three shimmers and the pink one is satin I believe. It appears to be Matte but it does have a little bit of shimmer in it. They are very reflective on the fingertips, but it takes a tiny but if work to really see it's full potential when searched on my skin. I do have a feeling these will look very nice on the eyes, especially the champagne and deep purple color! I know those are going to be my favorites.
I'm looking forward to using this palette and getting a few more, and some individual shadows from Kiko Milano. I'm a big fan of smaller eyeshadow quads like these because They're simple and usually have colors that are cohesive. I'm not a big fan of larger bulky eyeshadows. They take up a lot of space and I don't typically use all of the colors in it, either because I don't like them, they don't work well with my skin tone, or the formula isn't as great as the others. Of course there are some exceptions, such as the Juvias Place palettes, or palettes I create with my own individually picked shadows.
I think I'll have fun using this over the summer, or really every season. I'll be sharing a tutorial or two on this and my Instagram very soon.