Cargo Cosmetics Around The World Eyeshadow Palette | Quick Look
This post may contain affiliate links. This means that I may earn commissions from the companies mentioned in this post. As an Amazon Associate I earn commissions from qualifying purchases made through Amazon links included in some posts.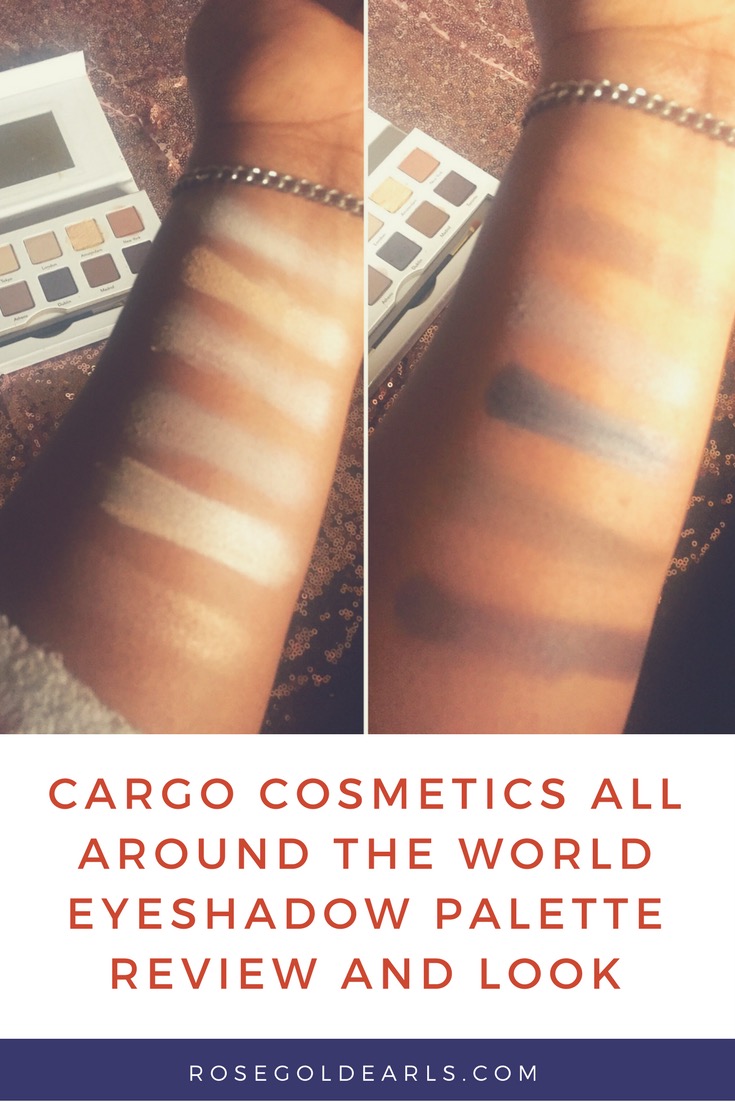 I got the Cargo Cosmetics Around The World Eyeshadow palette in my spring 2017 Beautycon Box. It was exciting to receive a whole eyeshadow palette along with other full sized products for such a low price! I'm becoming a big fan of the Beautycon box and I'm glad I'm subscribed.
I thought it'd be fun to swatch and review this palette, and share a look I created with it. I'm becoming more and more interested in Eyeshadow and creating my own looks with them! In fact at the moment the Eyeshadow pans and palettes from Juvias Place and ColouredRaine are calling my name!
Shall we open the palette?
Here's swatches of the first row: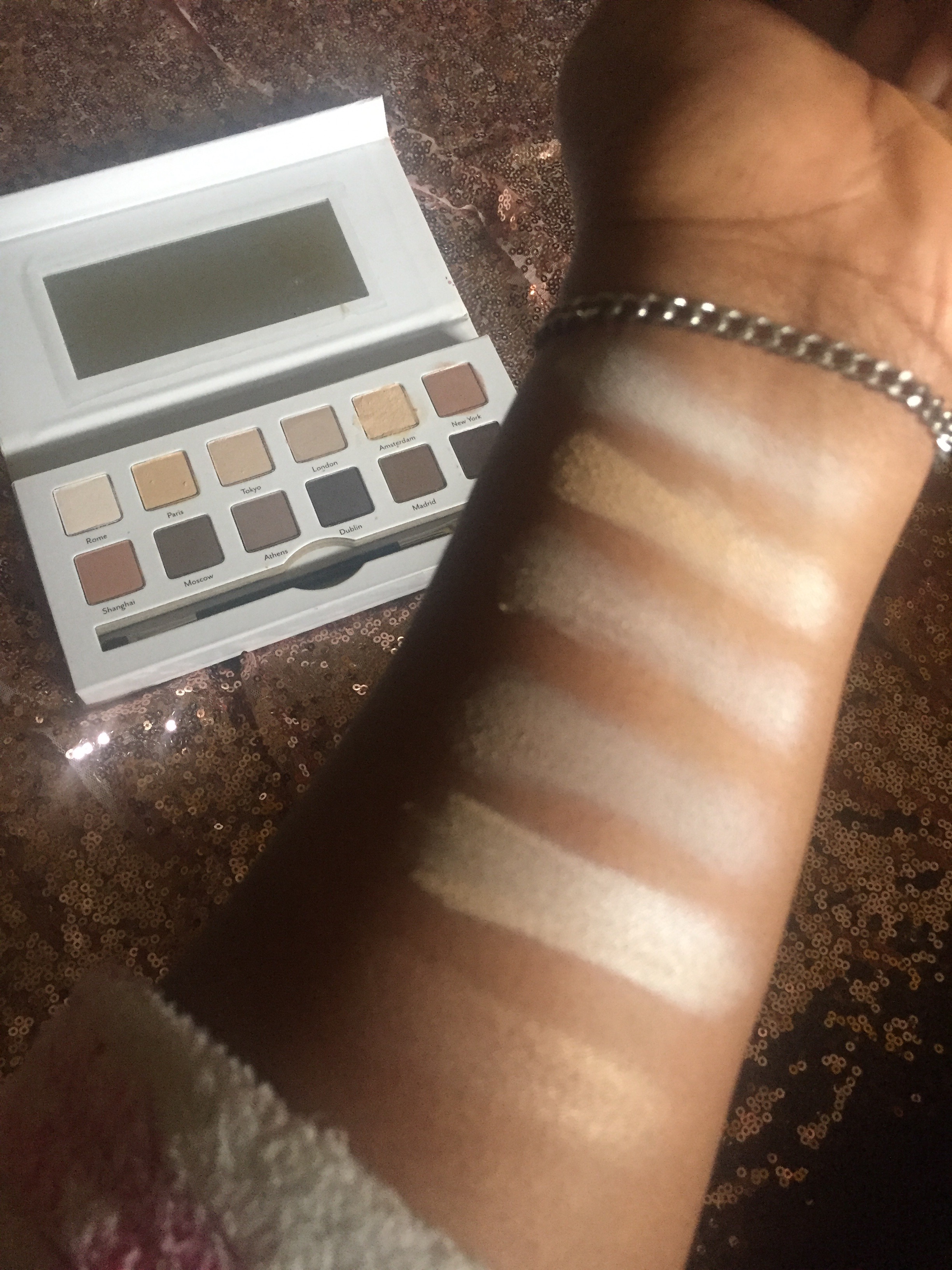 From top to bottom: Rome, Paris, Tokyo, London, Amsterdam, and New York
Here's the second row: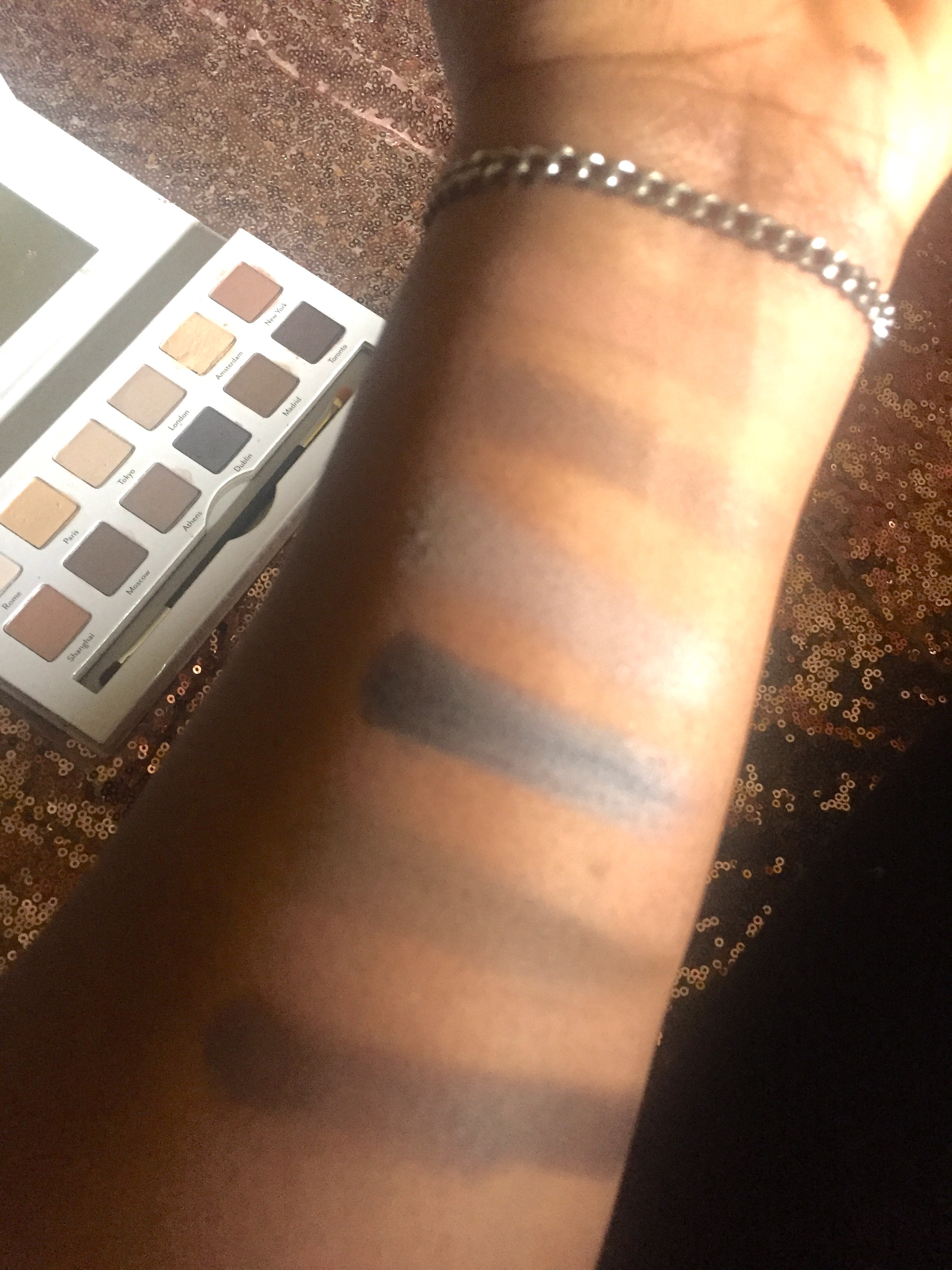 From top to bottom: Shanghai, Moscow, Athens, Dublin, Madrid, Toronto.
First impressions were that I knew I wasn't going to be a fan of certain colors in the first row. When I swatched with my fingers they turned up pretty pale and ashy on my skin tone.
In fact there is only one color out of the six on the top row that I favor and that is "New York".
The second row was better, having some nice brown and taupe-ish shades and a very pretty deep blue that stood out to me. I really love how dark "Toronto" is. Funny; my favorite two shades in this palette are also my favorite two cities
(besides Washington DC of course. South side reppin'!)
Here is a selfie of when I first tried this palette on my eyes: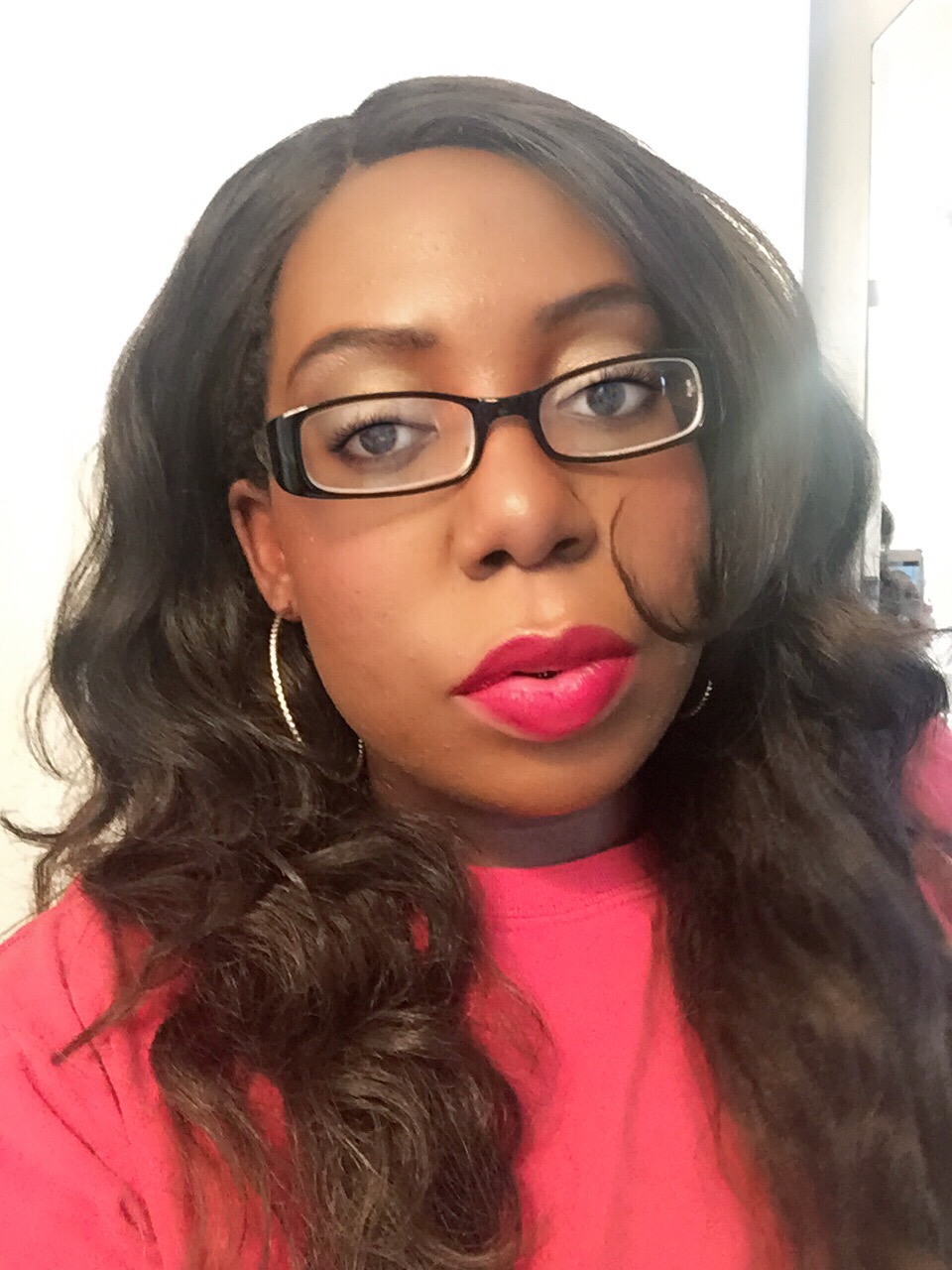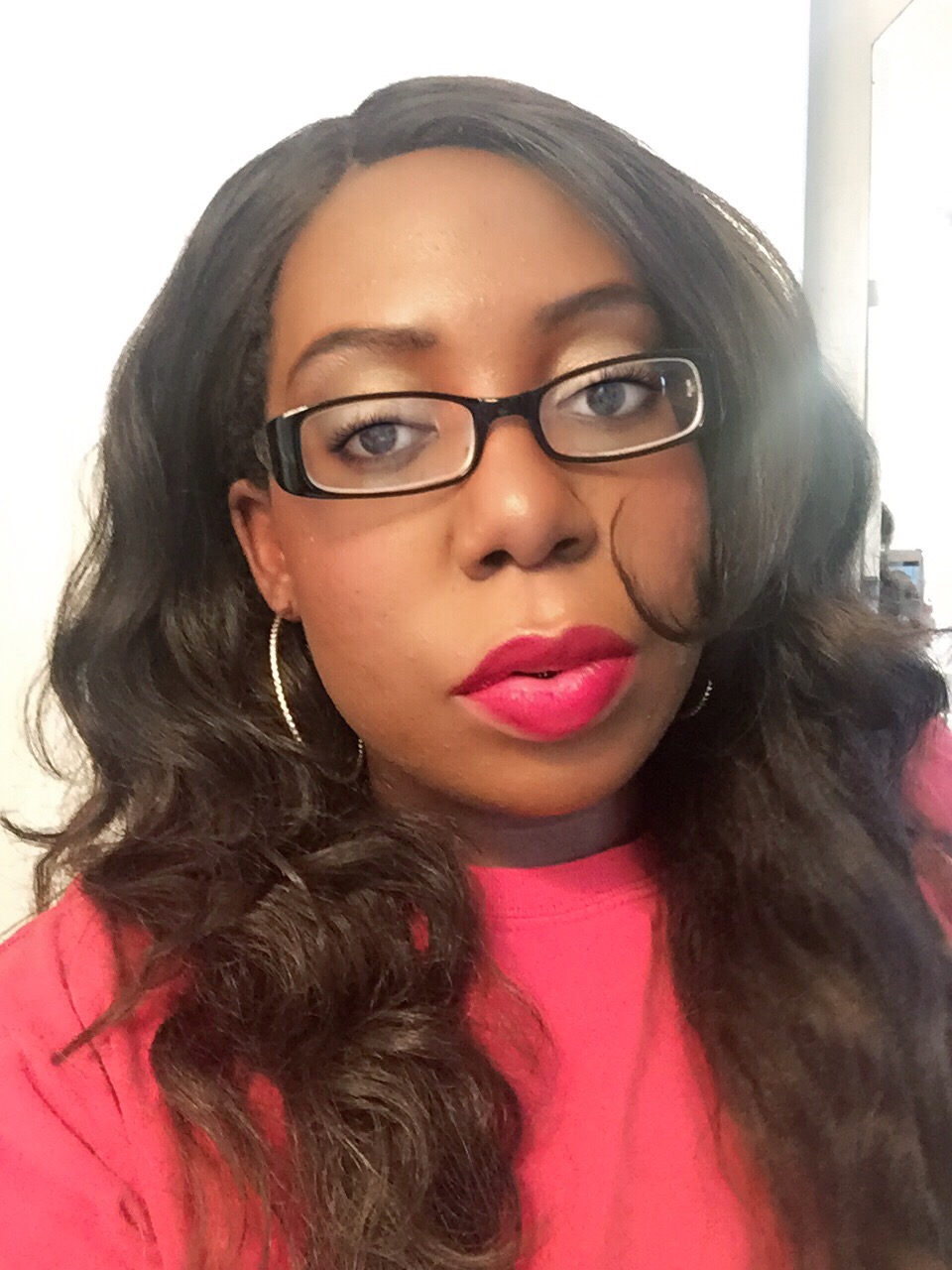 I used "Shanghai" as the transition shade, "New York" on the lid, and "Madrid" to deepen the outer corner a bit. The lighter matte shadows seem really powdery making it a bit difficult to build up. The longevity of the shadows are pretty typical.
I'll need to put it to use more to get a really good and in depth review about the palette. But to be honest, I'm not really excited about reaching for it. I have a few plans to put moreso the bottom row to use, but that's about it.
I hope you got some helpful insight from this quick overview of the Cargo Cosmetics Around The World eyeshadow palette!
Make sure to share this post if you ❤️ it, and subscribe for more on beauty and style!