Note: Affiliate links are used. Please check my FTC Blogger Disclosure for more details. 
The perfect red lipstick for WOC isn't really hard to find. Red lipstick makes virtually any look pop. It adds that subtle and sensual sex appeal, while still being inviting and not too sophisticated or overwhelming. A classic red lip will remain in fashion and a staple in a woman's makeup collection.
My favorite color has always been red and it always will be. Red is the most beautiful, vibrant, universally flattering color there is. I've yet to see one single person who did not look good in red.
Remember when I said red is a universally flattering color? Well call me biased if you want to, but I just feel that there's something about red on brown skinned women that is just enchanting. The color is so bold and beautiful on a woman with dark skin.
A red lip on a dark skinned woman just screams "I have entered the room and I demand your undivided attention."  Even if you didn't put much effort into your makeup that day, a classic red or red toned lipstick pulls it altogether making it seem more elegant than it was before.
It's super easy to find the perfect red lipstick at any price point that displays impeccable color payoff, a dreamy formula, and impressive longevity. We're going to go through my collection of red lipsticks from affordable to high end. From true reds to deep red and berry shades, these lipstick shades especially flatter and enhances the beauty of every woman with dark to deep brown skin.
I remember when the Maybelline creamy mattes launched and so many women of color especially were raving about this color! Everybody had this one in their collection along with the color Touch of Spice (a personal favorite affordable nude of mine). I swear these two colors were ALWAYS sold out, how annoying! I'm happy I got my hands on it when I did because this is the perfect deep red lipstick to wear in the evening for a dinner or a night out. I'm bold enough to wear it during the day as well because I just love darker lipsticks for some reason! Maybelline Creamy matte in Divine Wine is a perfect red lipstick for WOC.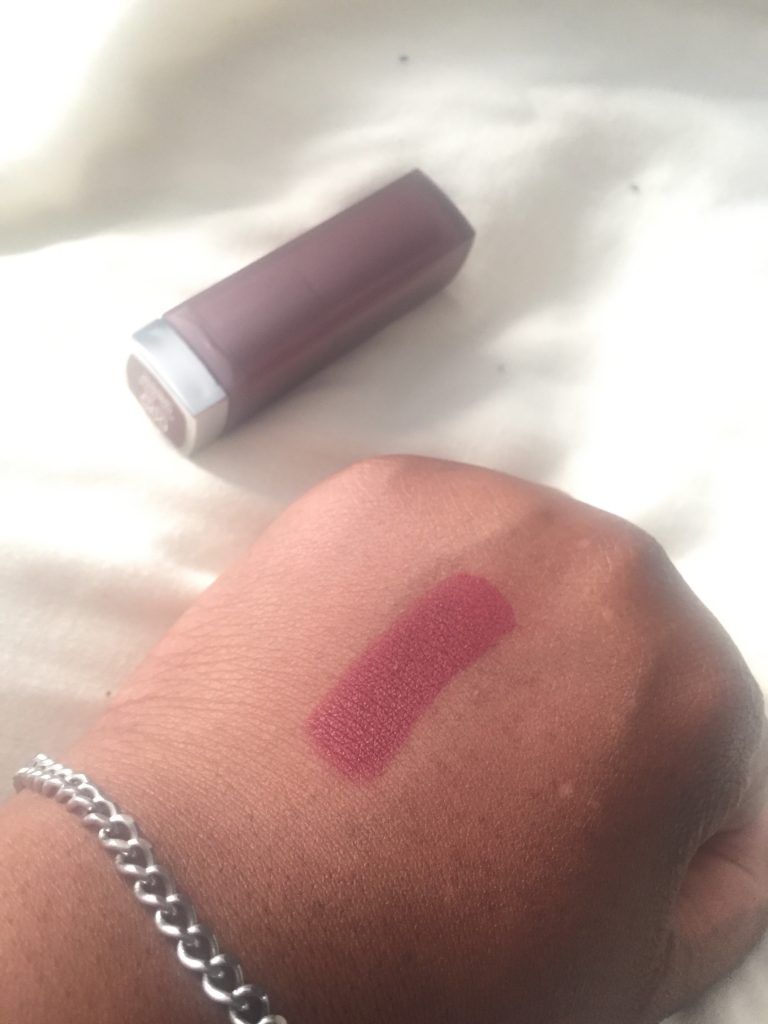 Another beautiful red lipstick for WOC is this one by Milani. This was my first red matte lipstick that I purchased with my own money and it was my best friend for a long time. I will say that the most annoying thing about this lipstick was that it would bleed on me sometimes. I began using lip liners and the concealer trick more often and it was no longer an issue. This very much reminds me of MAC's matte Lipstick in Perfect Score. That's my mom's favorite red lipstick. This is a good alternative for her for when she doesn't wish to spend $17. For less than $5 this is probably the best red lipstick for WOC when you're on a strict budget.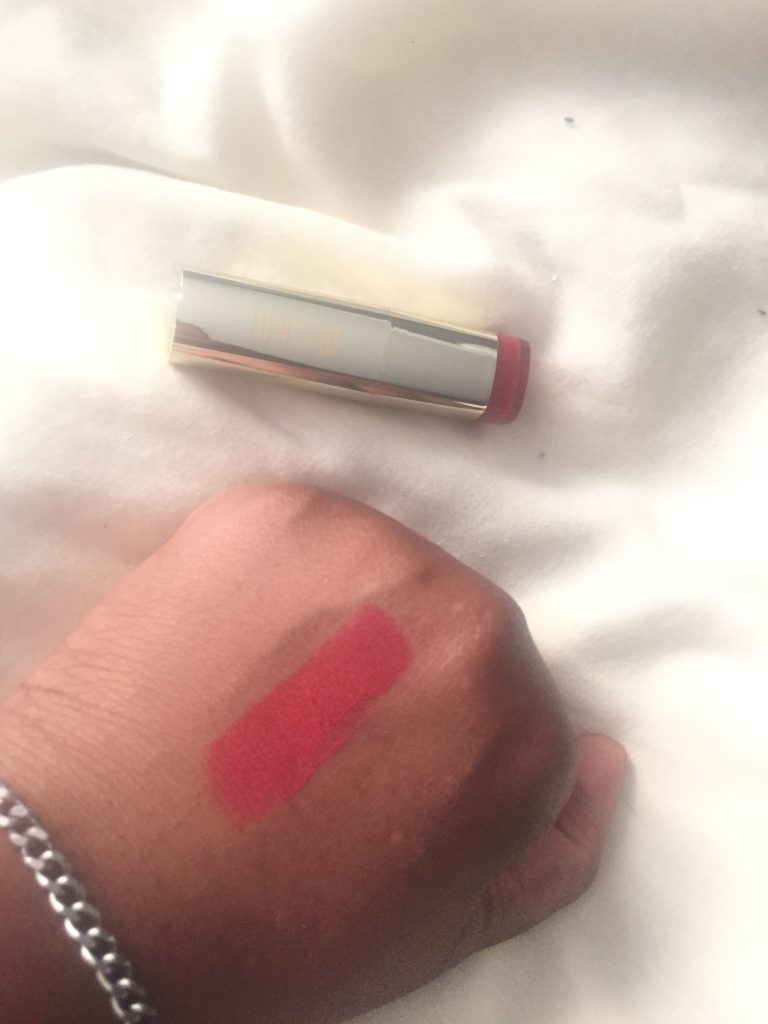 I ordered four of these from the Ulta website and fell in love with them! Last fall I posted a review on them al, but unfortunately it got deleted by accident! These have to be my current favorite liquid lipsticks because it's not drying and the creamy feel allows it to smooth on the lips without being patchy or uncomfortable. I reach for lip creams more often than straight liquid lipsticks because of that benefit alone. This color is a very bright red perfect for spring and summer. It's almost like a red-orange. This is a lovely matte red lipstick for WOC for the spring and summer.


This lipstick has a deeper berry red color and glides on the lips like a dream! It has a very creamy, almost lip balm type texture and finish on the lips while remaining opaque in color payoff. I reserve this color moreso for the fall and winter months because of it's deep, cool toned hue, but I use it from time to time in the spring and summer months. This is a beautiful berry shaded red lipstick for WOC for a very affordable price.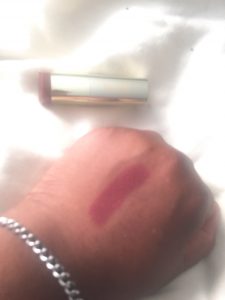 This lipstick came in my Winter Beautycon box. The first time I swatched this lipstick I was fairly impressed. Tati from YouTube had mentioned this brand of lipstick in one of her previous videos but I never looked to buy it. I'm glad I got an opportunity to try it out for myself because it has become one of my drugstore favorites. It has a delicious cherry candy scent and glides on beautifully, it reminds me of a cross between a MAC lustre and amplified finish. Next time you hit up CVS, check out Rimmel and see if you find a sale! It's also available on asos.com This is a great red lipstick for WOC.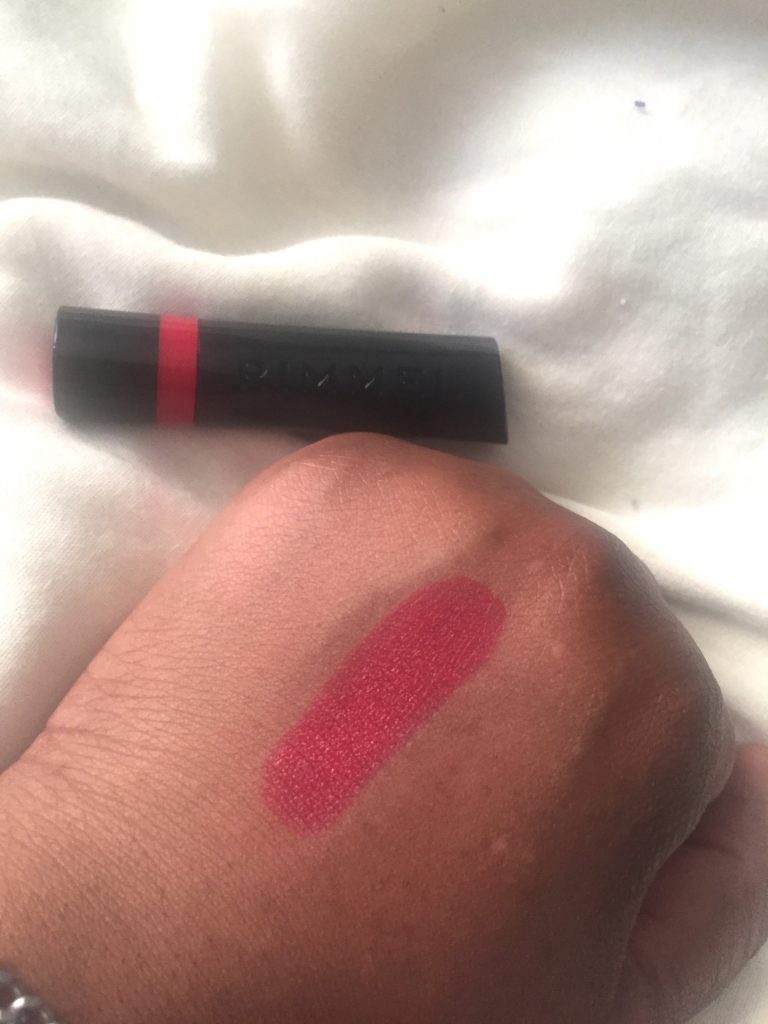 I received this lipstick in an Influenster Vox box a while back. I'll admit that I slept on this for a minute, but one day I swiped it on and regretted bypassing it for so long. It has beautiful color payoff and pigmentation. The Covergirl Queen Collection is specifically for WOC with deeper skin tones, so I'm not at all surprised that this looks so great with my skin tone!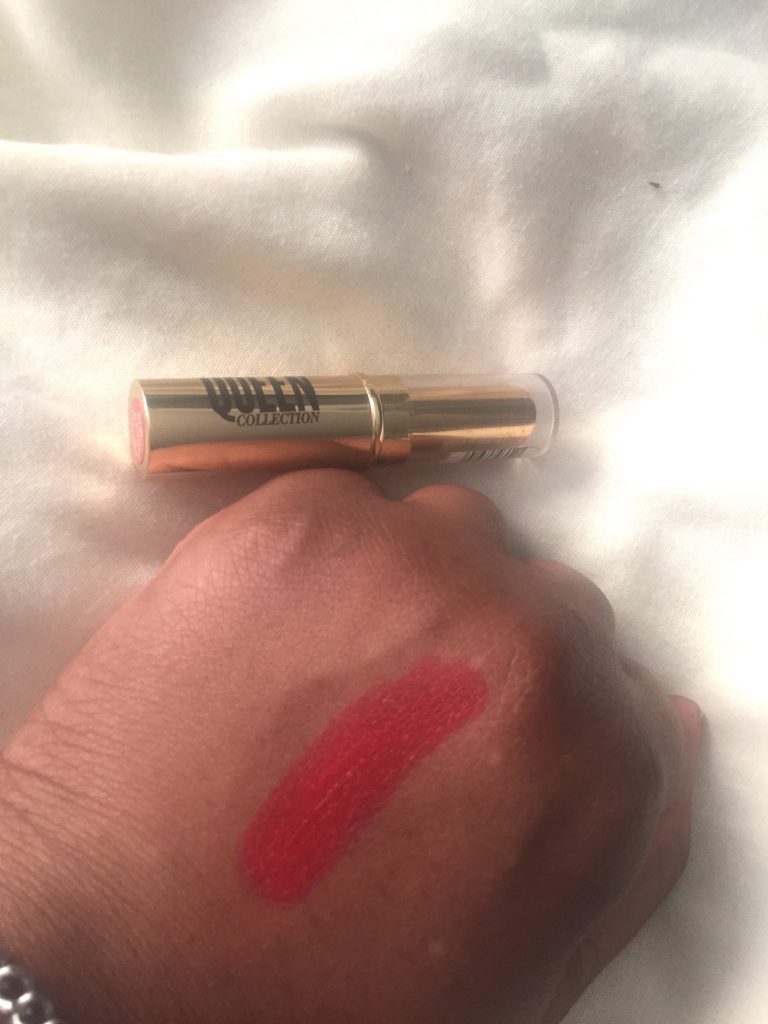 This lipstick is a cult classic and a must-have red for every woman. It is my favorite red lipstick of all time! The claim to fame for Ruby Woo is its vibrant red hue with blue undertones that flatters people of any and every skin tone. Ruby Woo is especially breathtaking on dark skin WOC.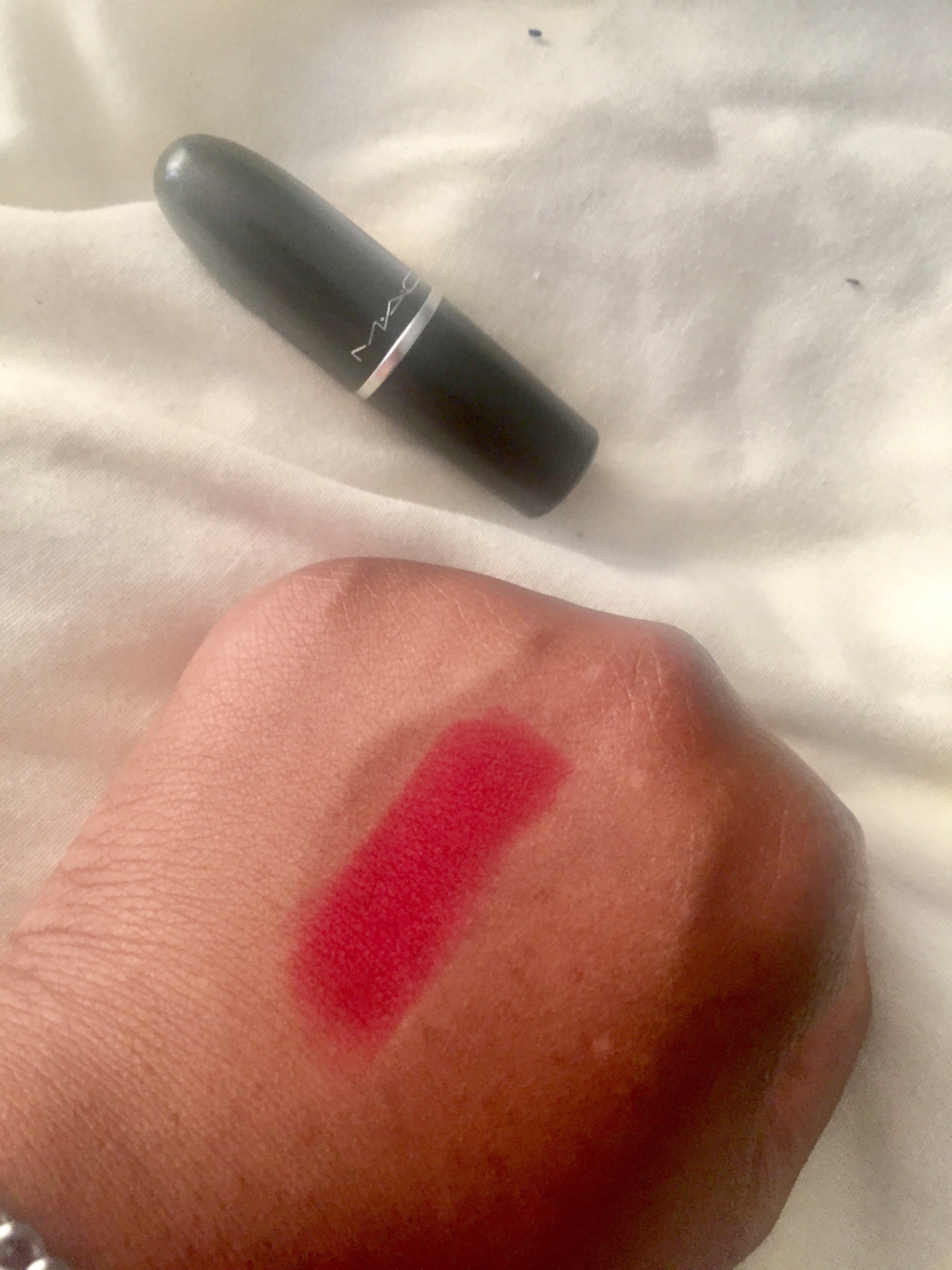 I picked this up at Nordstrom Rack for $9.97 since it was marked down from $17 and I thought it was a good deal. It's obvious that Urban Decay was trying to compete with MAC with this launch, and I will say that they turned out to be good competition. This isn't so much of a mega matte to me considering that Ruby Woo is probably the most matte traditional lipstick I own. This one is easier to apply than Ruby Woo, and the beautiful blue toned red color stands out lovely on my dark brown skin tone. This is definitely a great red lipstick for WOC.

Beauty Bakerie Liquid Lipstick in Mon Cheri
Beauty Bakerie really blew up on Instagram and what had attracted me to this brand the most is the fact that it's  a black owned business! You know I gotta support! The viral thing about them was the video clips of girls trying to wash off swatches of the lipsticks with soap and water, and they stayed put! Basically they're supposed to be smudge proof. I can't really agree to that since
I don't wash my lips off with soap and water anyway and
they fade away after eating/drinking like any other liquid lipstick.
Ok, so this lipstick is exactly $20, not including possible shipping and tax. However I think it's better than the Anastasia Beverly Hills Liquid Lipstick if you ask me! This color is a gorgeous red and I got many compliments on it, even from men! And we all know men usually couldn't care less about makeup, so for them to notice AND compliment is pretty major.

I first found this in the beauty supply store and picked it up just because it was $5 and it was pretty! Once I tried it on I realized that it wasn't just pretty; it was beautiful! The texture was so smooth and easy to apply without contradicting its matte claim. It became one of my favorite affordable red lipsticks. Unfortunately I no longer have this lipstick and will need to repurchase soon!
Like any of these options? Grab a few here!
Have you spotted some of your favorites on this list? Tell me which ones you love and share some other suggestions you have in the comments. No woman can have too many red lipsticks!