5 Must Haves for All the Makeup Freaks Out There
This post may contain affiliate links. This means that I may earn commissions from the companies mentioned in this post. As an Amazon Associate I earn commissions from qualifying purchases made through Amazon links included in some posts.
This is a guest post written by beauty blogger, Chelsea!
From basic foundation to makeup brushes, there are a lot of makeup products, and it is really difficult to decide what's really worth your money and time. Overloading your dresser and cosmetic bag isn't the solution for this. You must recognize that there are specific makeup products that you must always carry with you. I have listed below some of the must have makeup products to achieve your perfect everyday look.
Base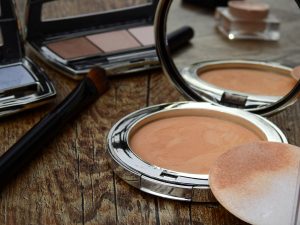 The first step towards makeup is the base. You can use foundation, a BB cream or a CC cream. It all depends on what kind of coverage you require. A BB and CC cream is perfect for a subtle, moisturized and natural finish. When deciding on BB cream select the one which has SPF built in the formula. This will keep your skin safe when you walk out your home.  However, if you have blemishes or breakouts on your skin you must go for a foundation that has a thick consistency.
Contour and Highlight Palette
A contour and highlight palette is an incredible makeup essential. This is a versatile product that has different shades of bronzers that you can use on different days of your year. It also contains a number of shades of highlighter, face powder and translucent powder to help you set your base.
Brow Powder
If you are going for a natural look, brow powder serves as a multipurpose product. You can use it to fill in the gaps between your eyebrows to make them thicker and sharper. You can also use brow powder on the outer corners of your eyes to define your eye shape and make your lashes look fuller.
Mascara: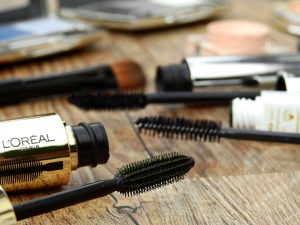 Obviously, everyone needs mascara regardless of length of their eye lashes. Mascara opens up the eyes and completes the look for me. It is a must have eye makeup product for me. The tip is to curl your lashes with an eye lash curler and apply two to three coats of mascara to get voluminous eye lashes. The best choice is smudge proof mascara that compliments in all weathers. But if you have lush lashes and you just want to set them in place you can also go for clear mascara. The clear gel mascara also helps to set your eyebrows in place.
Lip Color: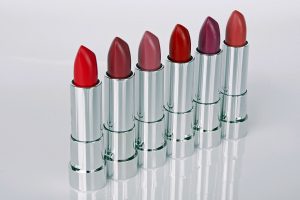 Last but not the least, you will need a lipstick or a tinted lip balm to complete your go-to natural makeup look. Again it depends on you how long you want the color to stay. I will recommend using a lip stain because it stays on longer than tinted lip balms. Or you can use a lipstick for a pop of color and opacity. There are so many options, so adopt the one that makes you feel the most comfortable and confident.
I hope you guys find these tips helpful and make a makeup bag with all the essential makeup items you require for everyday look.
Chelsea is a makeup lover who is best at reviewing the latest makeup available online. She covers everything from eye makeup, primers, and foundation to tips and tutorials on how to use many different beauty products. She regularly blogs at MakeupbyChelsea.com