How To Make Money Online With Ebates
This post may contain affiliate links. This means that I may earn commissions from the companies mentioned in this post. As an Amazon Associate I earn commissions from qualifying purchases made through Amazon links included in some posts.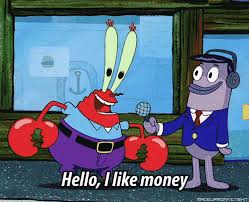 There are a ton of awesome ways to make money online. Being a member of Ebates has to be one of the easiest and fun ways to make some nice extra cash. In fact it can go from pocket change to quite a big reward depending on your shopping habits and savvy shopper skills.
I'm all about a good deal or bargain. And if you are too, Ebates is going to be your best friend and tool in your shopaholic tool belt!
Wait a minute… What exactly is Ebates?
What if I told you that you can earn money, while spending money?
I know, right? I was shocked too when I first heard about this concept.
Here's the good part: while there are a few other "cashback" programs that offer points or credits that you can later turn into a gift card of sorts, Ebates has an even better one up: you get CASH!
No points, no credits, no need to take 100 quizzes or surveys to break even. Nope, you just get a nice cash reward, either through what they call a "big fat check" sent to your address every three months, or directly to your Paypal account.
You're Kidding, Real Cash?!?
Yep, that's exactly what you get! As if that weren't enough of an incentive, they take it even further. If you check the website or app regularly, or opt in for email newsletters, you'll see they give you the scoop on lots of amazing deals and coupons. So, not only do you get to earn money from your shopping, buy you can save some too!
Seriously, it really can't get any better than this. I'm interested to see if someone can come up with a better plan. If anyone does, or if that ever happens to be you reading this, I'm totally interested!
Now that you've been properly acquainted with your new BFF, let's get down to the meat and potatoes!
How to Use Ebates to Your Best Advantage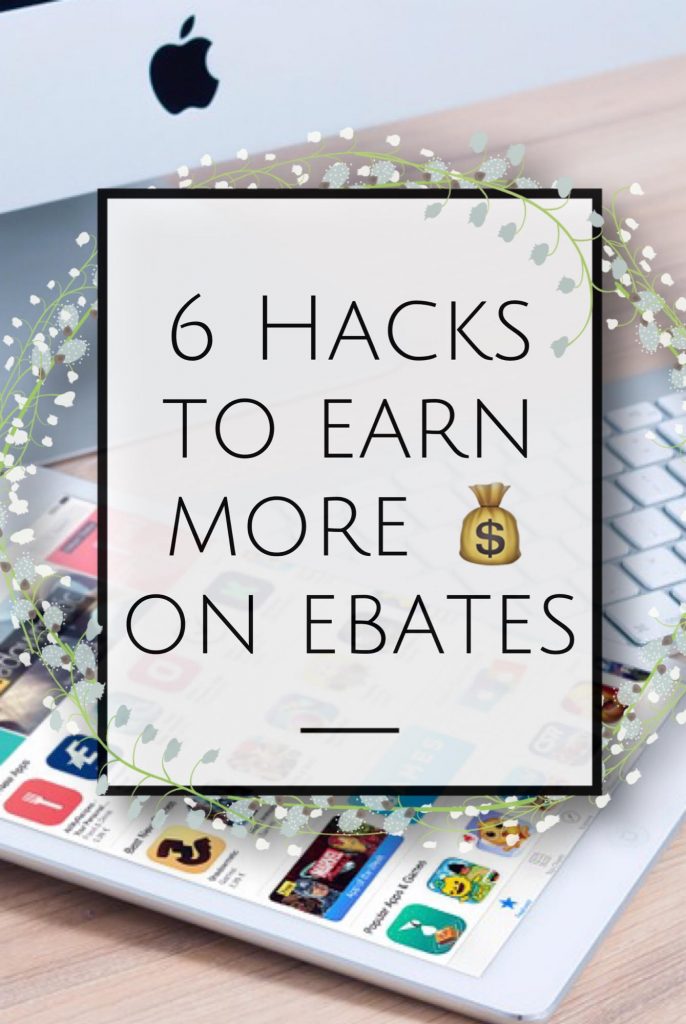 There are so many ways to get your bang for your buck by being a member of Ebates. Like I mentioned earlier, you earn cash back by simply looking up your favorite store and going through the special link. You also can take advantage of their coupons and sales deals by checking the website or app regularly, or at least every time you're about to do some shopping.
But anyone can do that! If you're a true savvy shopper, it's a great idea to have a strategy. Here's how I utilize the benefits of Ebates and earn as much as I possibly can:
Plan Your Shopping
Being an impluse shopper isn't a very good habit to have anyways. Why not make it more fun and plan ahead? By planning ahead in your shopping trips you'll reap many benefits, such as:
save money by keeping an eye on sales
know that you'll be buying something you absoutely love
you'll know how much cash back you'll get through Ebates on your purchases
avoid the hassle of possible exchanges/returns, ship-back fees, waiting in long customer service lines… you get the picture
Take Advantage of the In-Store Cash Back Opportunities
When you check on Ebates regularly, you'll see that there are certain stores offering in-store cash back. Usually these are much lower than online cash back opportunities, but hey, every bit I can earn and save counts to me!
If you planned on a trip to the mall to get that pair of shoes you saw in Aldo or something, you can easily choose the "link your card" option so that Ebates can reward you for your in store purchase!
[clickToTweet tweet="Looking to make some easy and REAL cash online? Learn how to get paid to shop here!" quote="Here's How You Can Cash In and Make Lots of Money Online With Ebates!" theme="style2″]
Subscribe To Their Email List
By subscribing to their email updates, you'll be among the first to be alerted for when an increase in cash back benefits have been added for your favorite shops. You'll also get access to exclusive sales, deals, and discounts for a variety of different stores.
For example, they'll let you know that Nike is having a 25% off sale on clearance items, plus 6% cash back on all purchases. With Ebates, you save money AND make money at the same time! What's better than that?
Install The Web Browser Extension
Having the web browser extension installed is super convenient because when you log onto a certain shopping site, it immediately let's you know how much cash back you'll earn. Some people forget to log onto ebates before doing their shopping. I was guilty of doing this a few times in the beginning. With the browser extension installed, you'll never have to worry about forgetting to get your cash back while shopping online.
You can also do your shopping diectly through the Ebates app! As someone who used to have 36 different store apps on my phone (I know, ridiculous! Lol!) shopping directly through Ebates won't only save you tons of storage space for your phone (which also saves you some money in the long run) but you won't ever miss out on amazing cash back opportunities.
Expensive Taste? Better Be Using Ebates!
[easy-image-collage id=1715]
Ebates is partnered with a laundry list of upscale department stores:
Saks Fifth Avenue
Nordstrom
Bloomingdales
Lord and Taylor
Barney's New York
Bergdorf Goodman
Macy's
Selfridges
Vestaire Collective (pre-owned luxury seller)
Gilt
The RealReal (pre-owned luxury seller)
Luisaviaroma
Obviously shopping at these stores can get expensive af! After all, the finer things in life do come with a higher price tag. So the logical thing to do, is get the most out of it by getting some SERIOUS money back on your purchases!
If you're a luxury shopper, especially when you're the type to add more than one high ticket item in your cart, imagine how rewarding Ebates would be for your "treat yo self!" moments.
Say for example, you've had your eye on a particular bag from Gucci. (They are KILLING the game right now!) If that one bag is $900, and the store is offering 10% cash back on Ebates, you'll be getting a $90 check! Ninety bucks just for getting a designer bag doesn't sound half bad to me!
Imagine if you plan on having yourself a big luxury shopping spree; you have the potential to earn hundreds of dollars in cash back!
You can earn cash back rewards on your travel expenses too! Ebates is partnered with numerous airline and hotel companies to help you save the most money on your upcoming trip!
Earn Cash Just By Telling Friends
This has gotta be the easiest one of all.
As if all of the above perks weren't enough, Ebates has a very generous refer and earn program. Earn $25 (yes, a whole $25) for every friend that signs ups from your referral. Plus they'll also receive a $10 cash bonus after they complete their first purchase of $25 or more! There's absolutely no limit to how many friends can sign up under you.
As you can see, Ebates is an amazing way to make some extra money, and for absolutely NO WORK! Honestly, isn't it everyone's dream to just sit back, relax, and earn money effortlessly? With Ebates, you save money with awesome sales and discounts, make money just by shopping for the things you love or need, and can earn real money just from telling friends about it. There is literally nothing to lose here.
So…
If it's a deal, then what're you waiting for? Sign up right now!
Q&A Time!
Let's get the convo going! You can answer these questions in the comments to break the ice!
What's a few of your favorite ways to save money?
If you're a new Ebates member, how about sharing some of the stores you plan on shopping from?
What's one of the best ways you made some extra cash with almost no work?
Want some more ways to save some money? Check out my Discounts and Perks page to snag some great deals and freebies from some of my favorite retailers!